Tillamook
We helped this iconic Oregon dairy company extend a highly lauded new brand and develop guidelines to take their products national.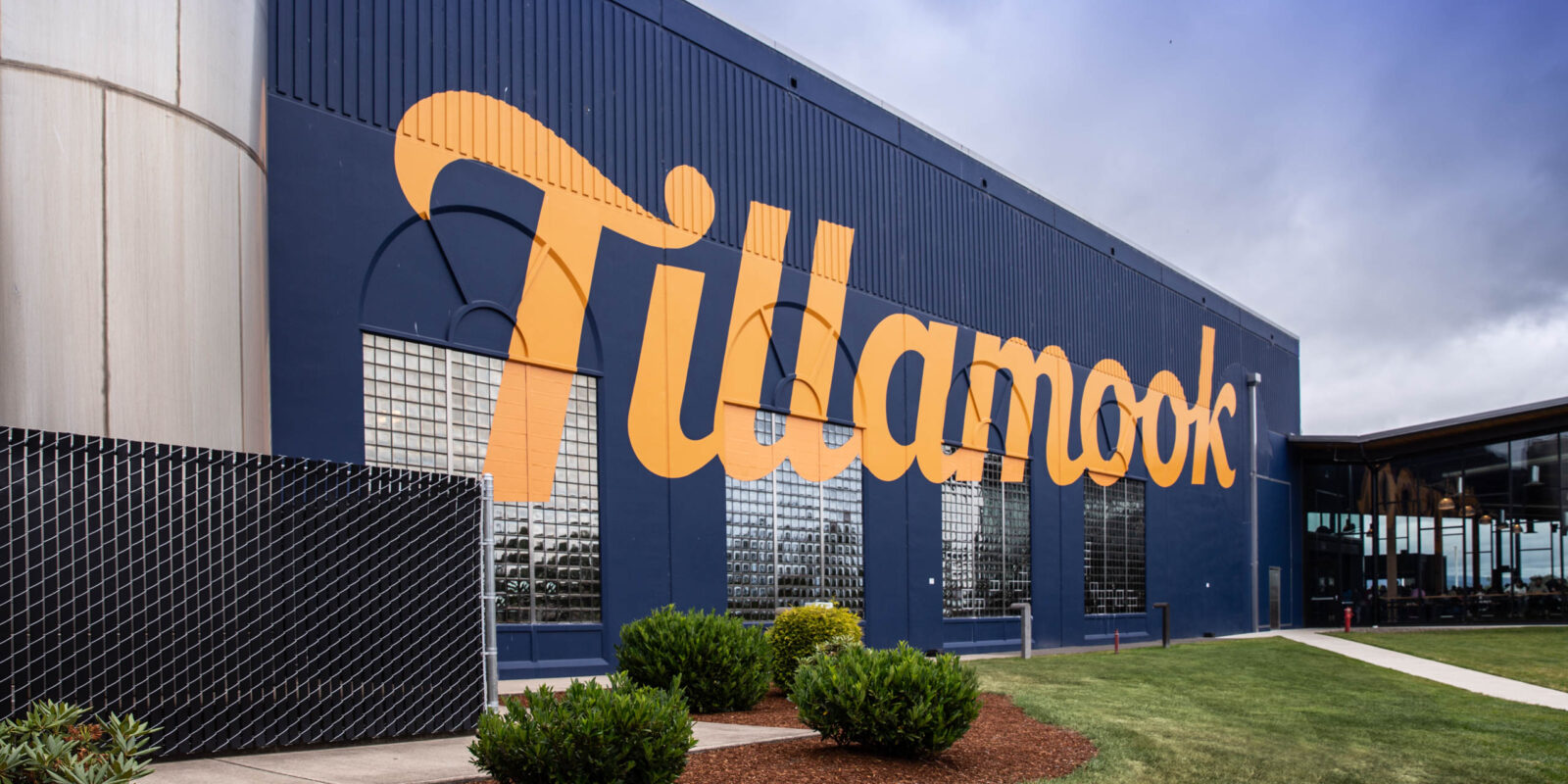 33
Blocks of Cheese Consumed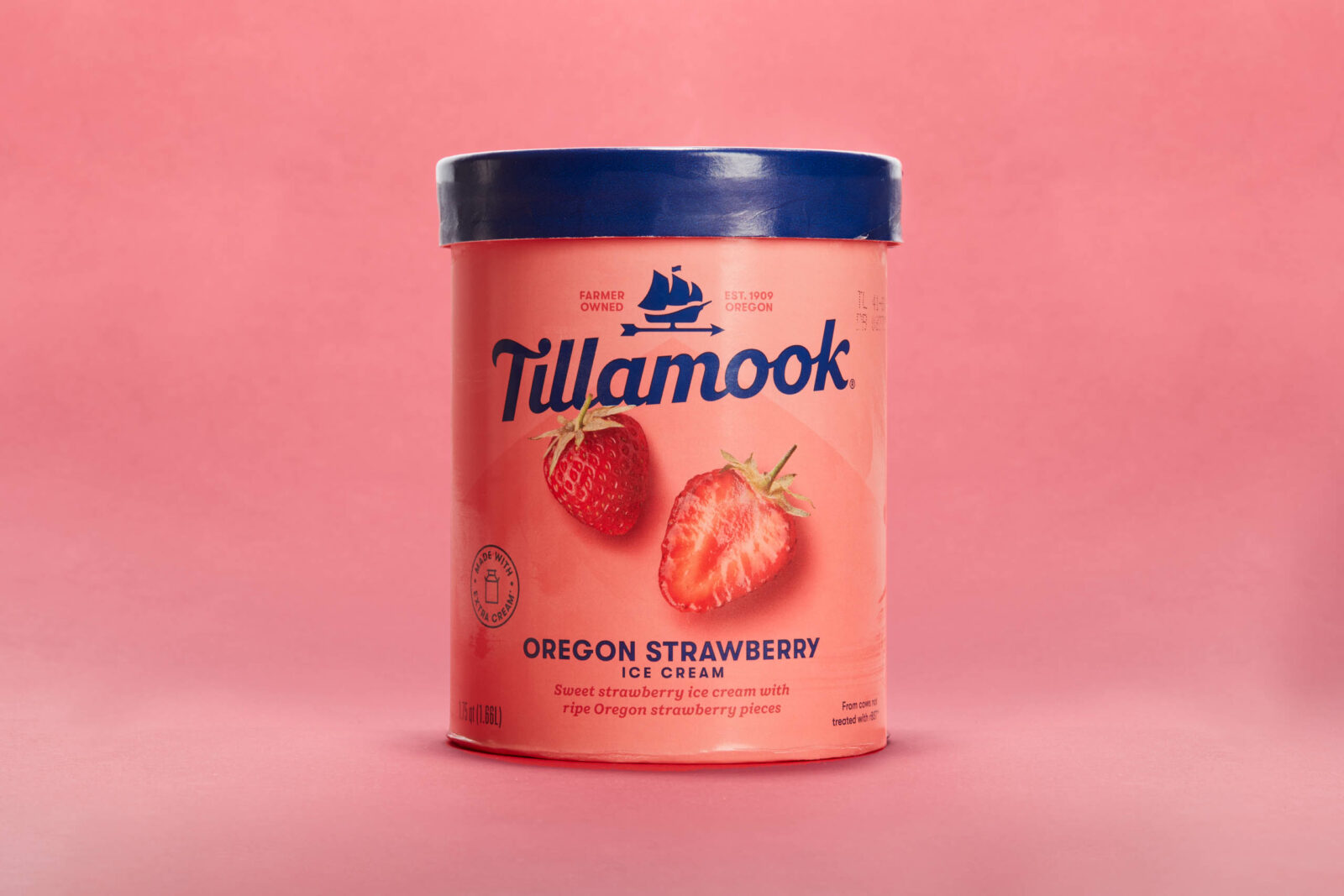 Evergreen Photography
Tillamook's previous photographic campaigns centered around dark and gritty shots of food on black. While the aggressive nature of this evergreen photography helped Tillamook stand out in a veritable ocean of dairy brands, it no longer represented Tillamook's confident and vibrant future. The brand assets and guidelines of that era felt flat and tired compared to the new brand and shelf presence.
Murmur stepped in to help Tillamook create new brand extensions reflective and supportive of the new branding and to establish an evergreen photography style centered around heroic product shots.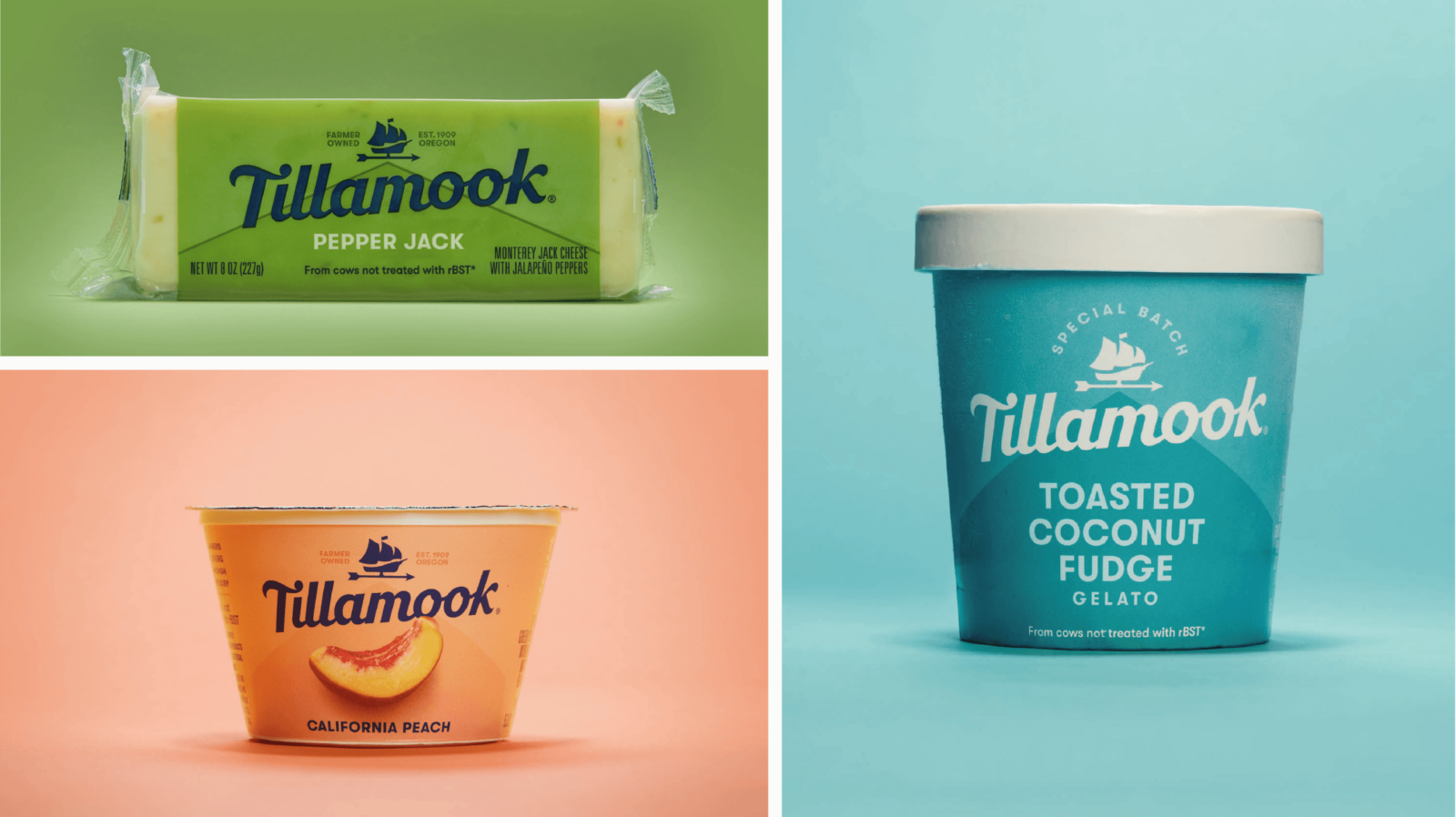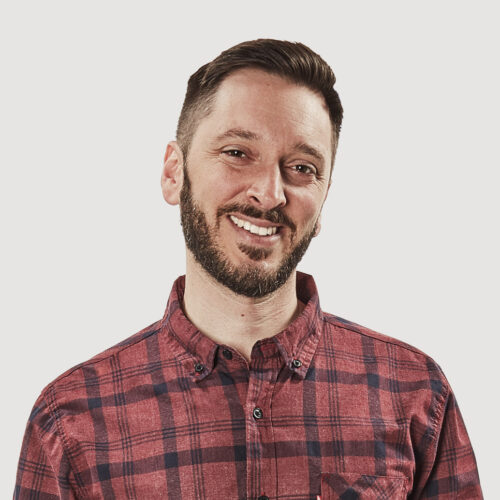 Andrew Bolton
Owner & Creative Director
"We are huge fans of the Tillamook rebrand and were super excited for the opportunity to develop photographic styles that celebrate the new brightly colored packaging design."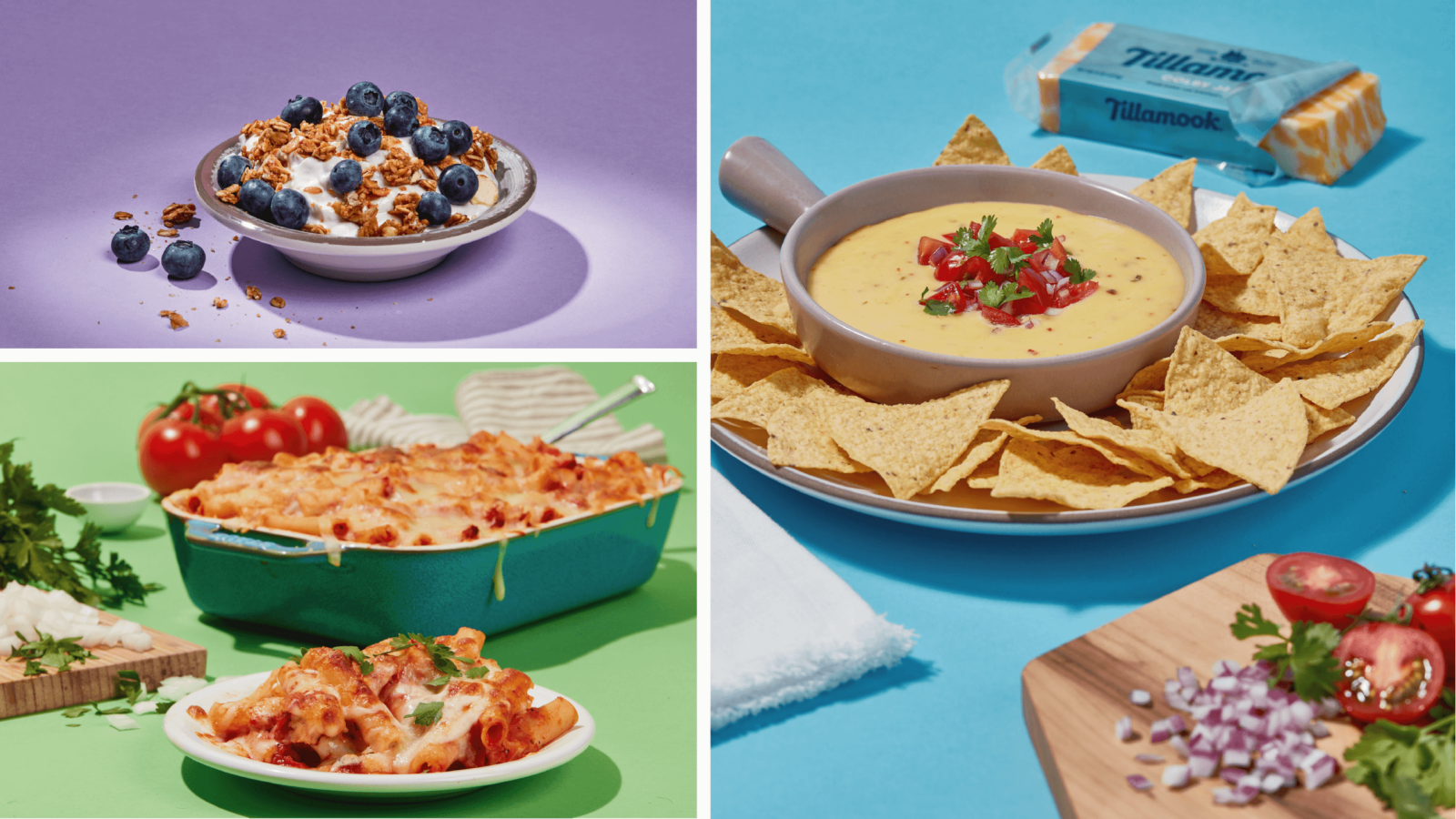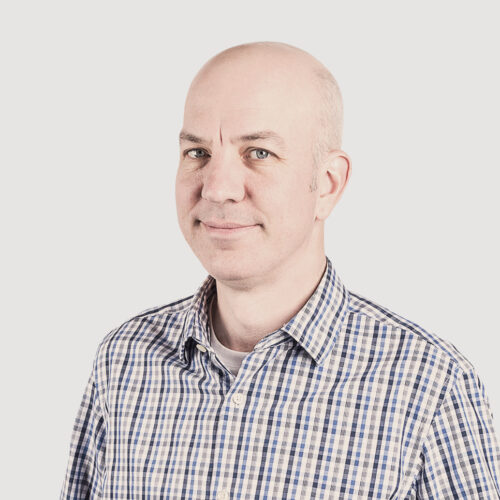 Tim Acock
Photographer
"We wanted to create an ownable lighting style that was unique and could be easily replicated by other photographers employed by Tillamook."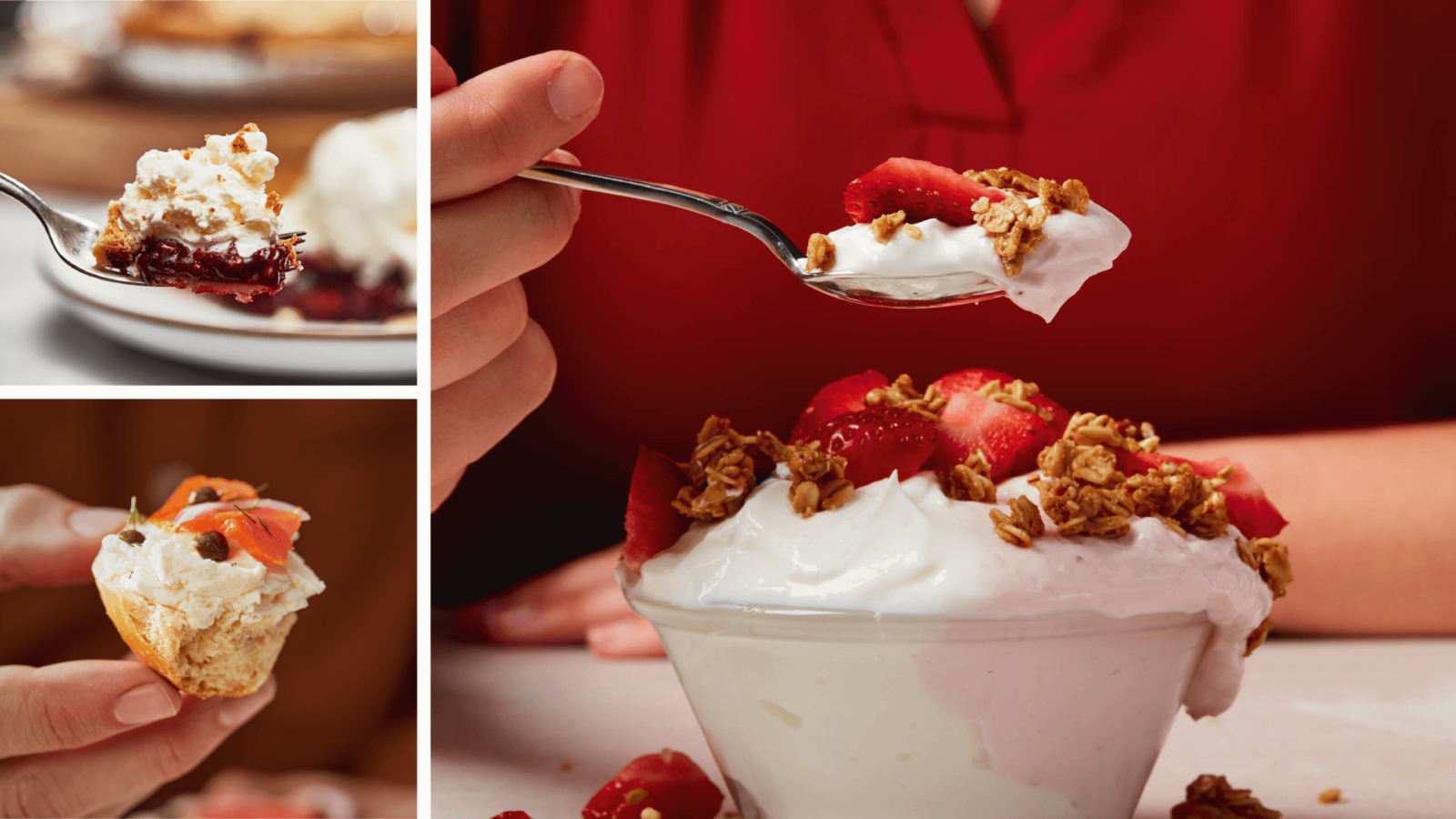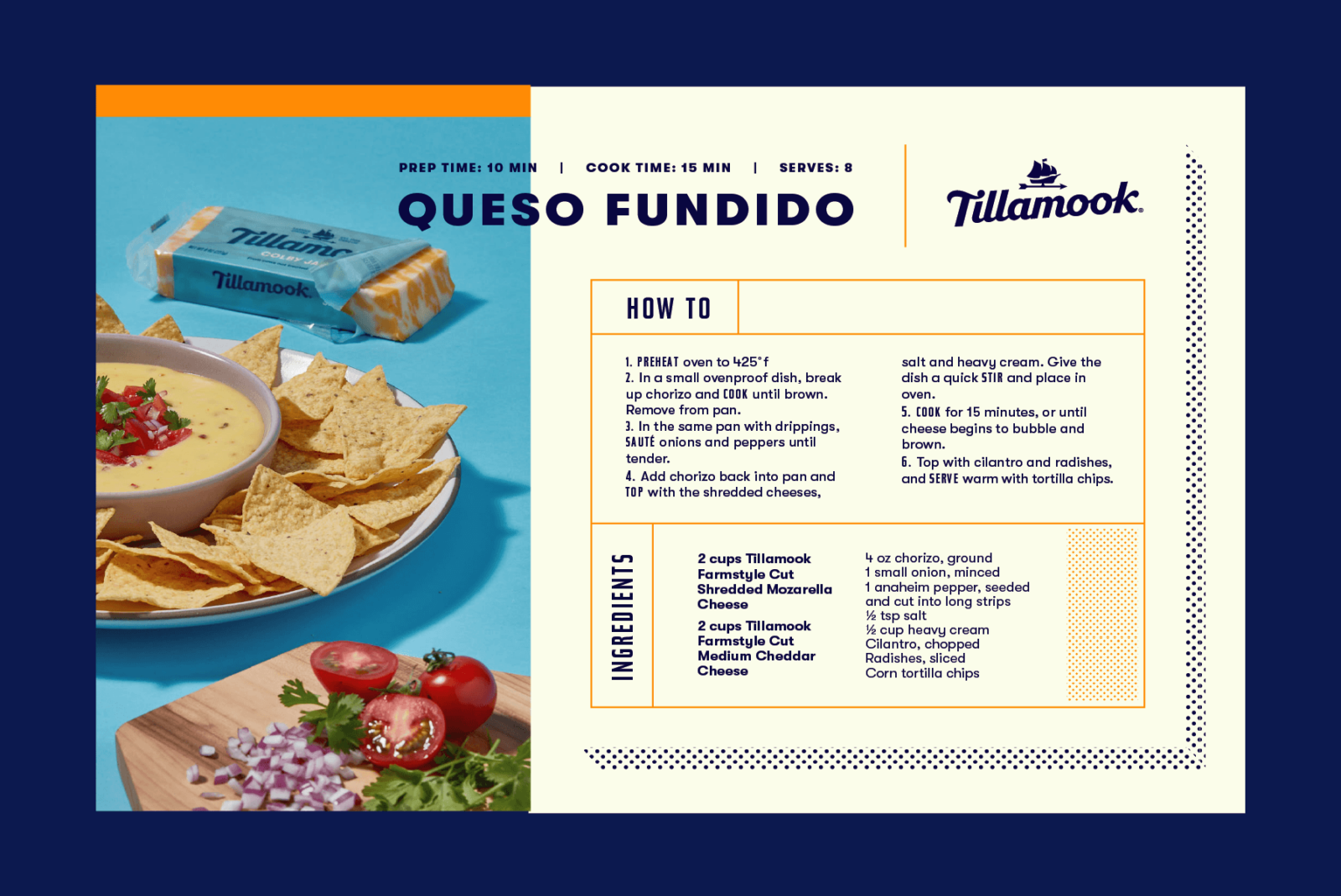 Brand Extensions
We helped streamline the brand through an extensive product focused color audit and established a new family of typeface guidelines to brighten collateral.
We evolved print, digital, and environmental applications to usher in a new era for their brand.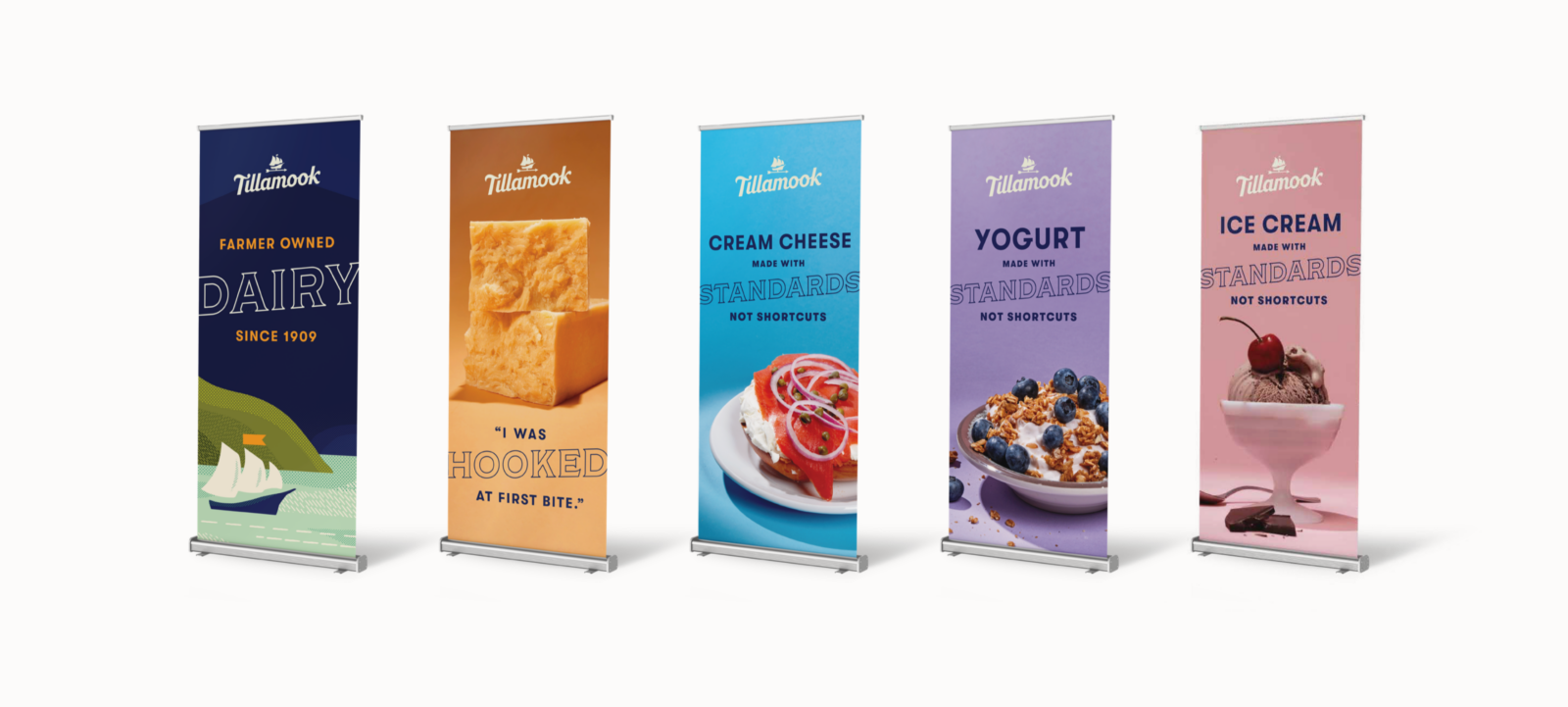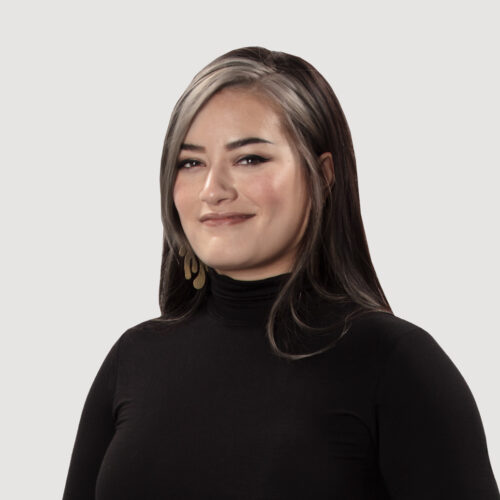 Renee Dimalla
Design Director
"Introducing a new display typeface to a brand with such a strong, recognizable wordmark is a challenging task, but Shakleton proved to be a perfect contrast to the utilitarian nature of Walsheim while adding a subtle artisanal touch. Our system also encourages angling Shakleton in a way that further reinforces the new brand."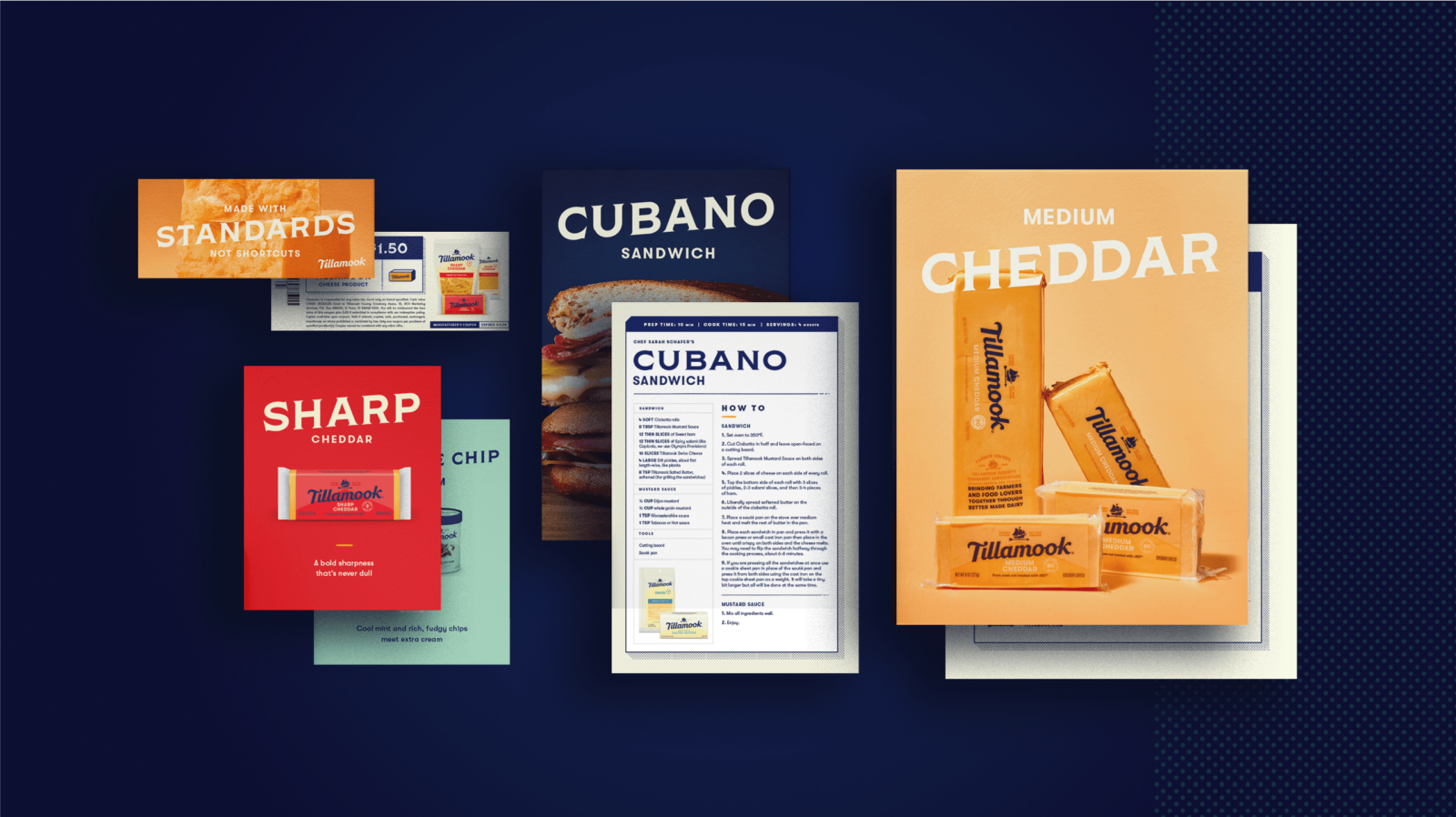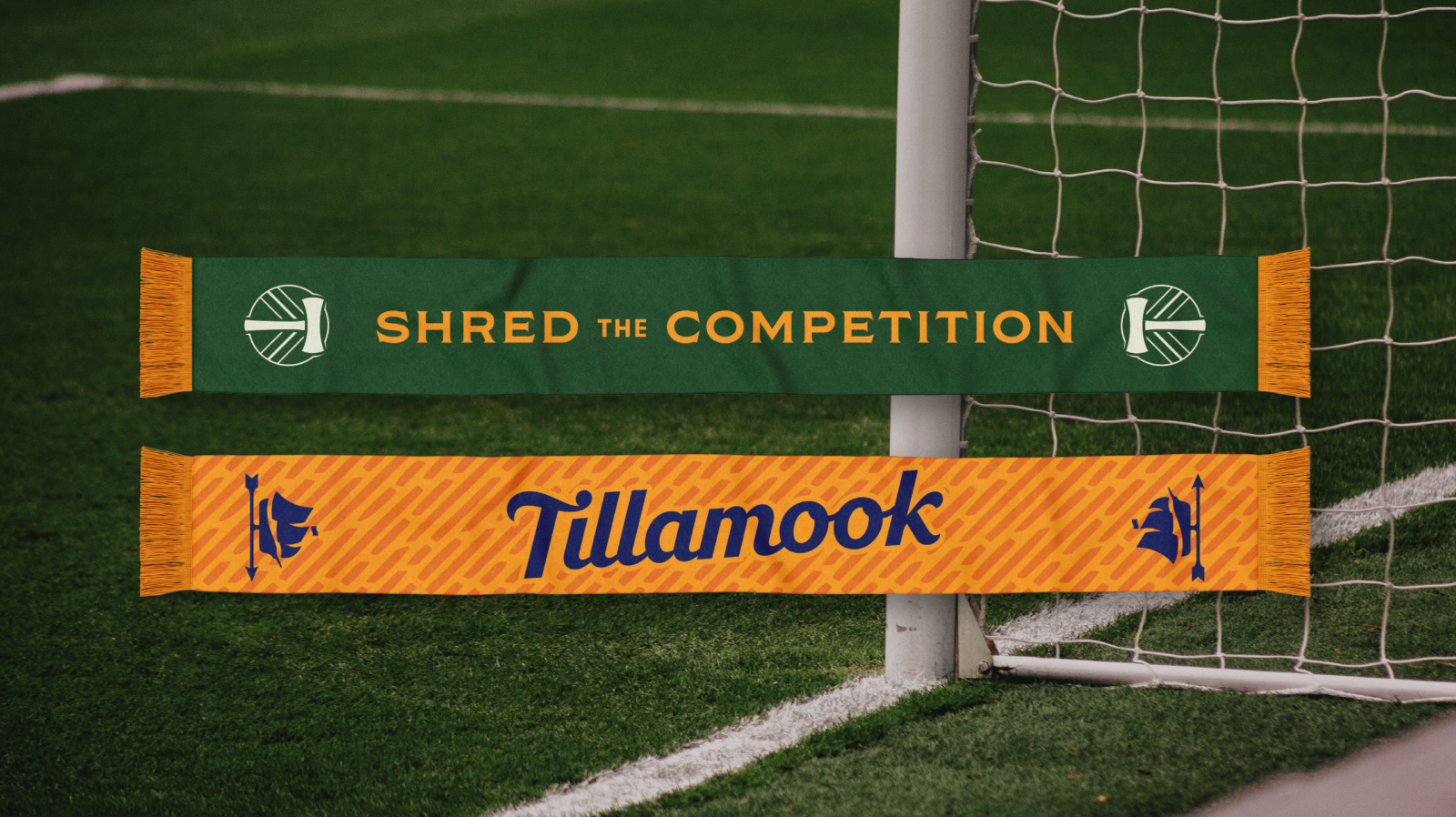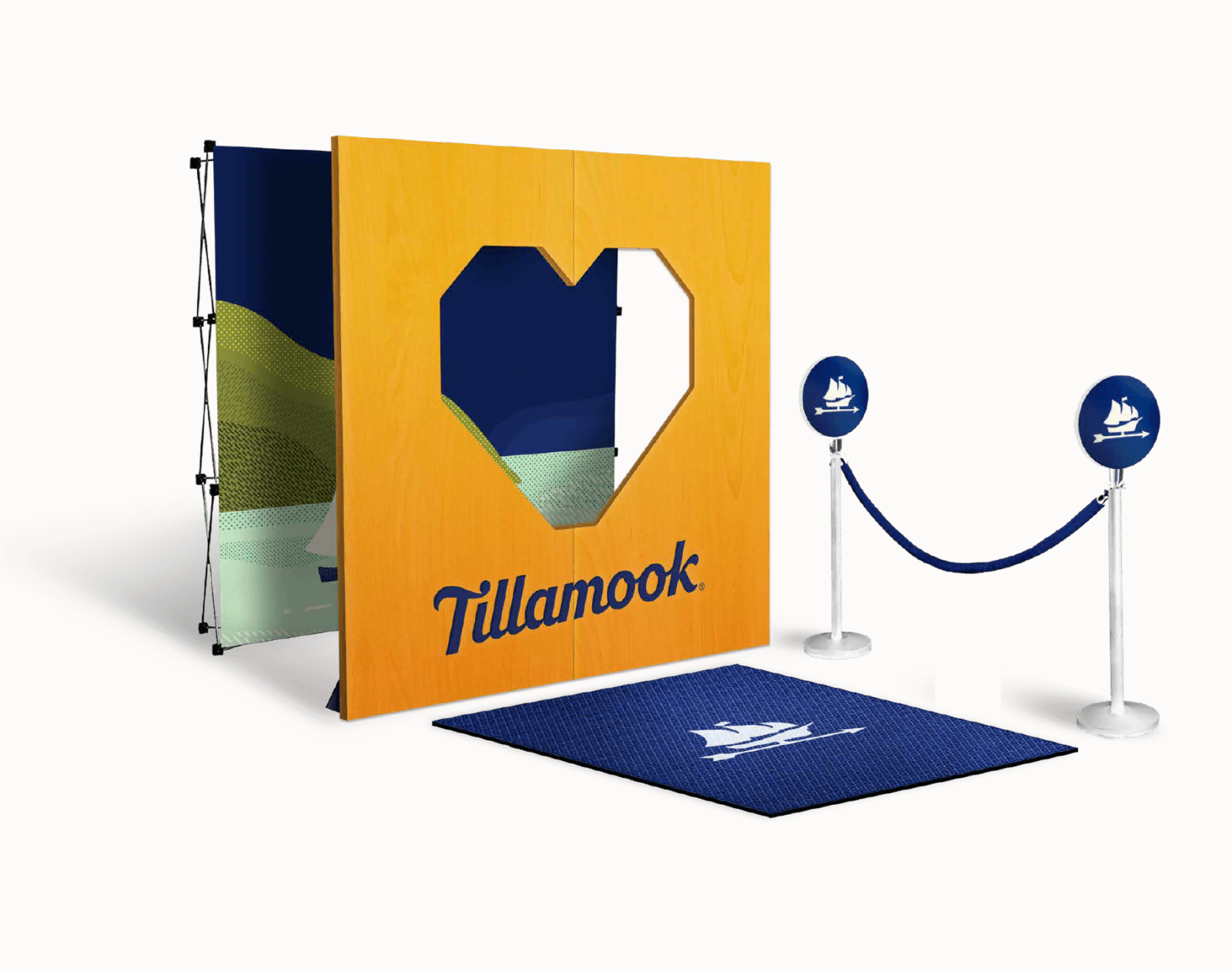 Environment
Tillamook's physical presence at trade shows and food events has previously been guided by traditional farm elements like rustic weathered wood and metal. To follow in the footsteps of the new branding, we encouraged the use of crisp, saturated color, neon signage, and modern oversized usage of the Tillamook wordmark.
Updates to event uniforms, trade show booths, environmental signage, and restaurant take-over collateral help to unify the Tillamook brand under one umbrella.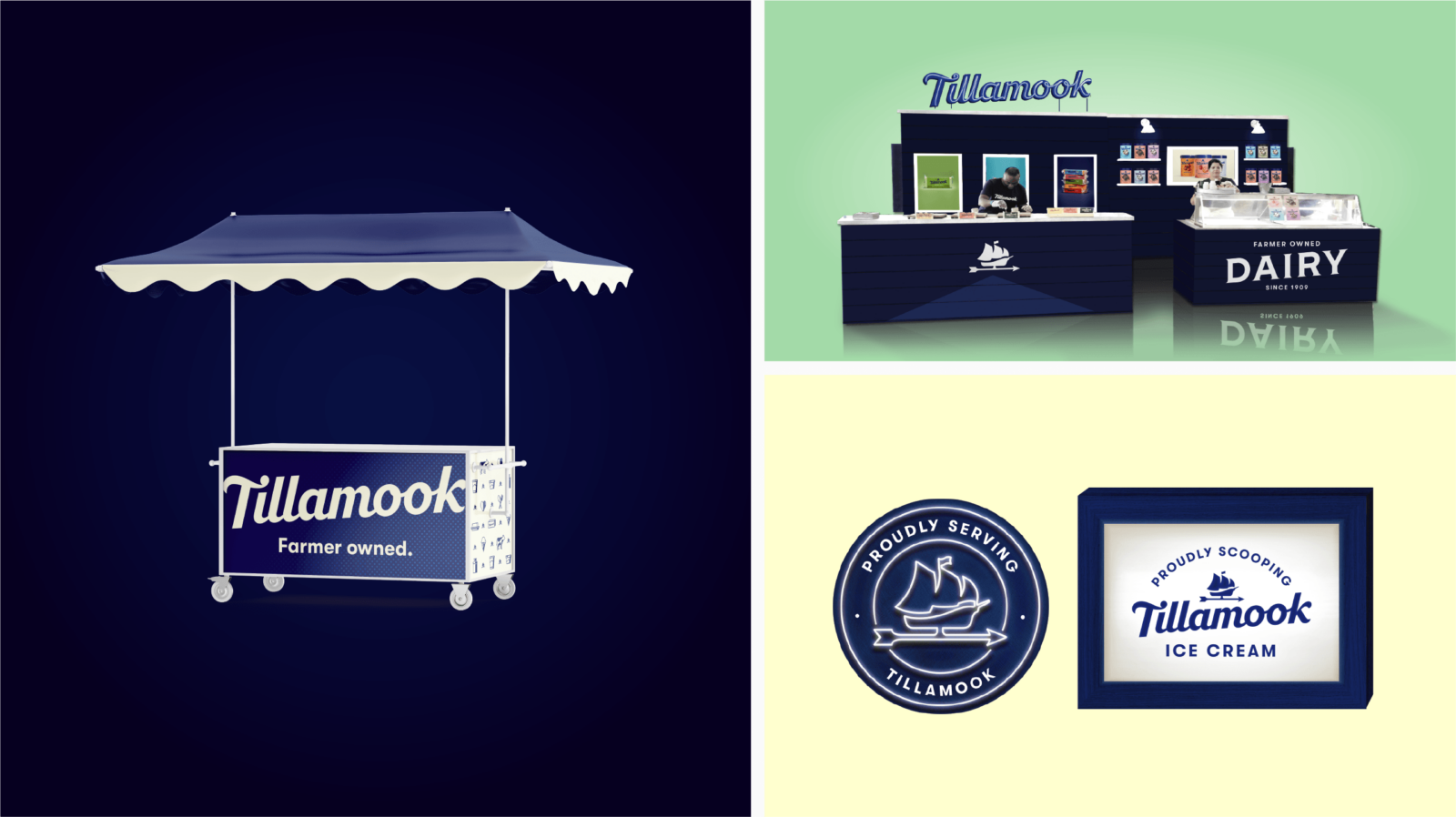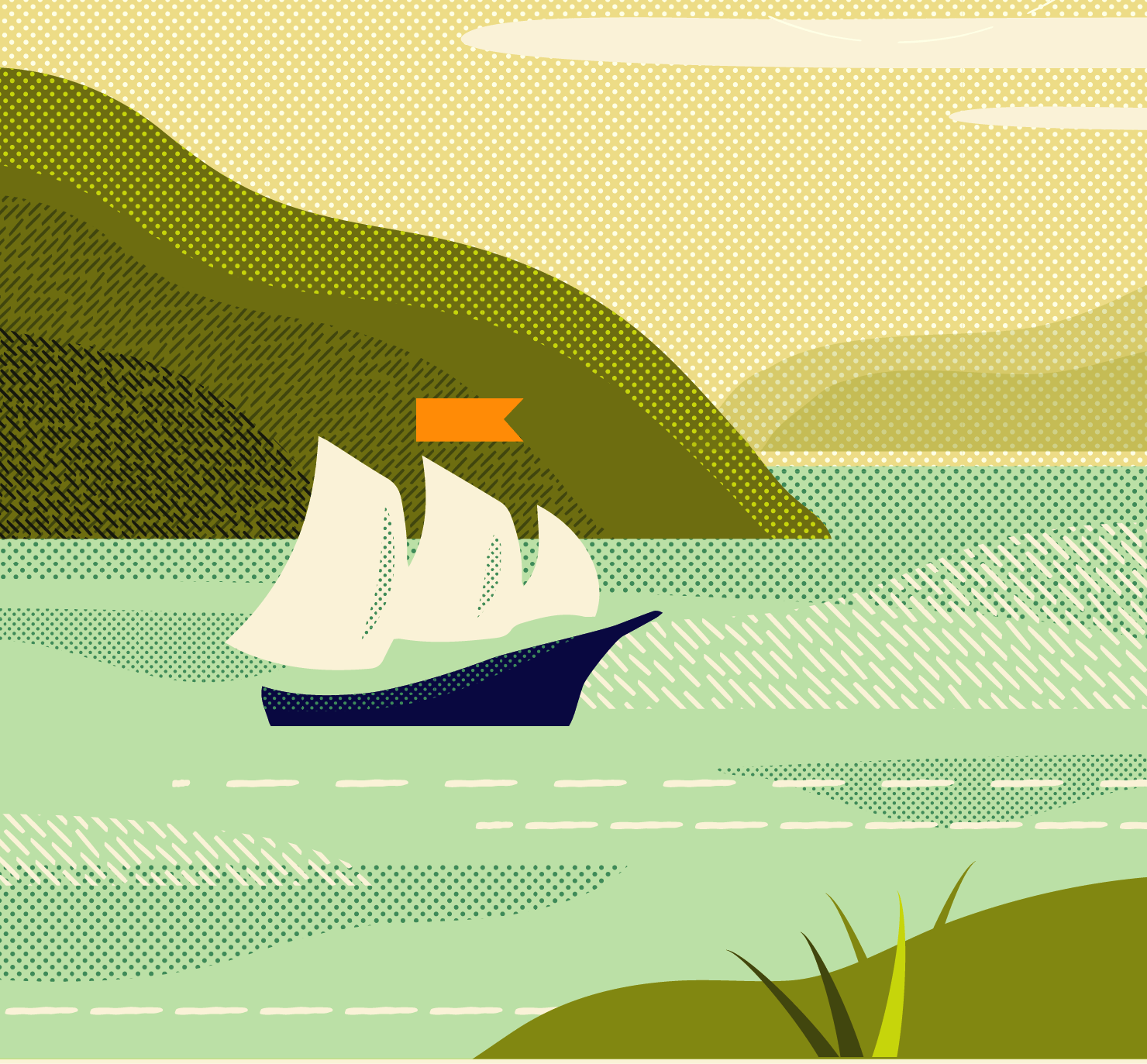 Illustration
To evolve Tillamook's sanctioned illustration style, we sought out both in-house illustrators and local Oregon artists to inspire a regionally flavored but nationally recognized mid-century modern graphic style.
Our process included a broad and varied exploration of graphic styles ranging from warm, painterly product illustrations to modern and textural landscapes.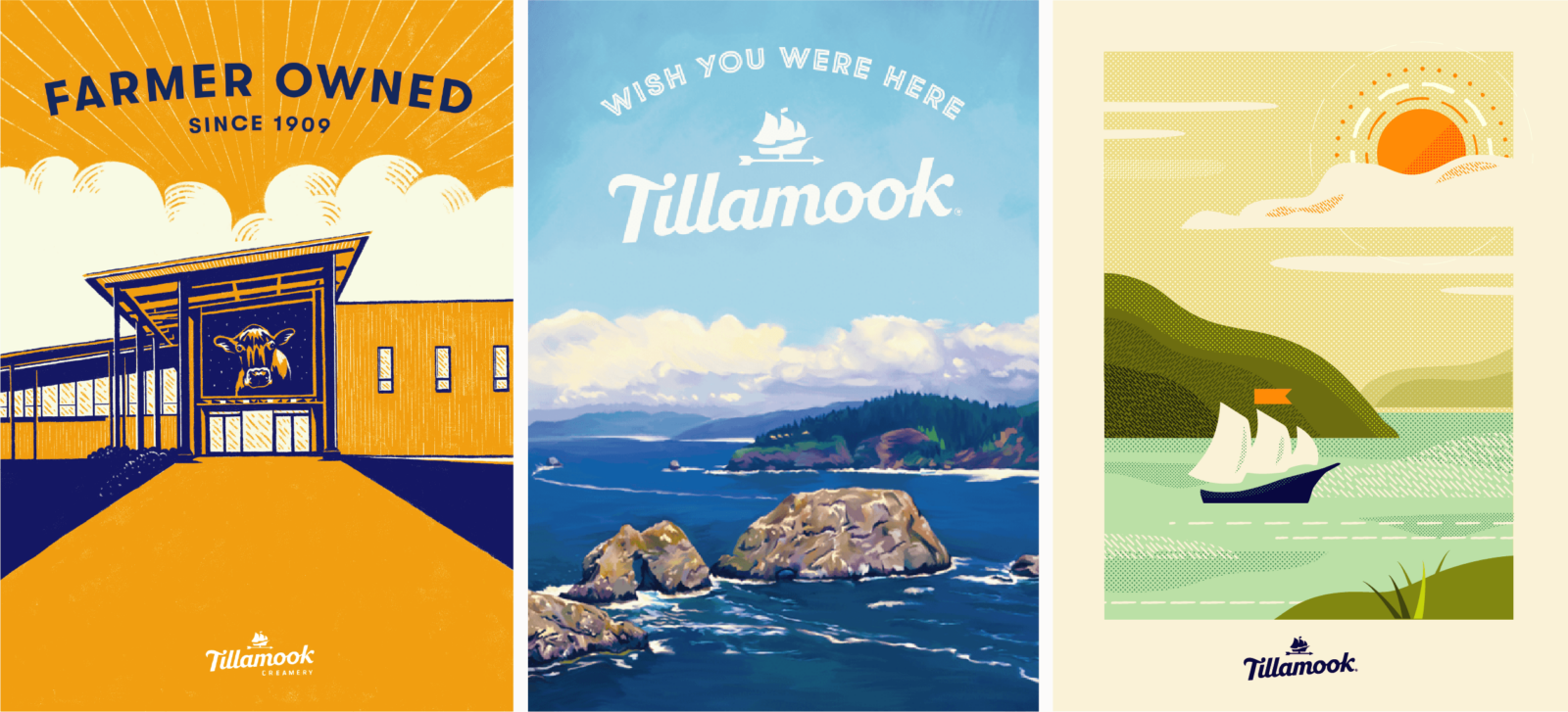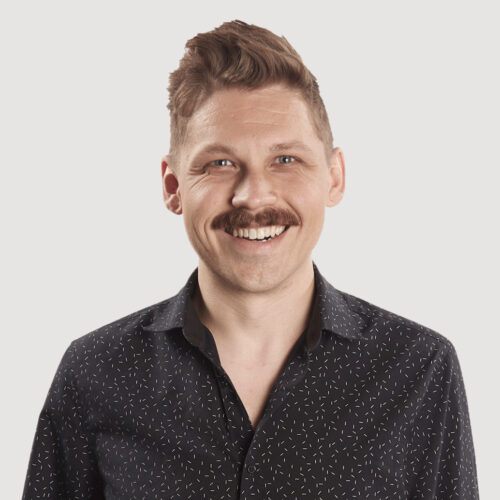 Marc Girouard
Senior Designer
"Having the opportunity for a lot of illustration exploration is rare, so I jumped at the chance to flex multiple aesthetic styles. One of the most fun directions was a series that illustrated the Tillamook coast and Tillamook's products in a painterly style reminiscent of vintage travel posters or roadside antique store finds."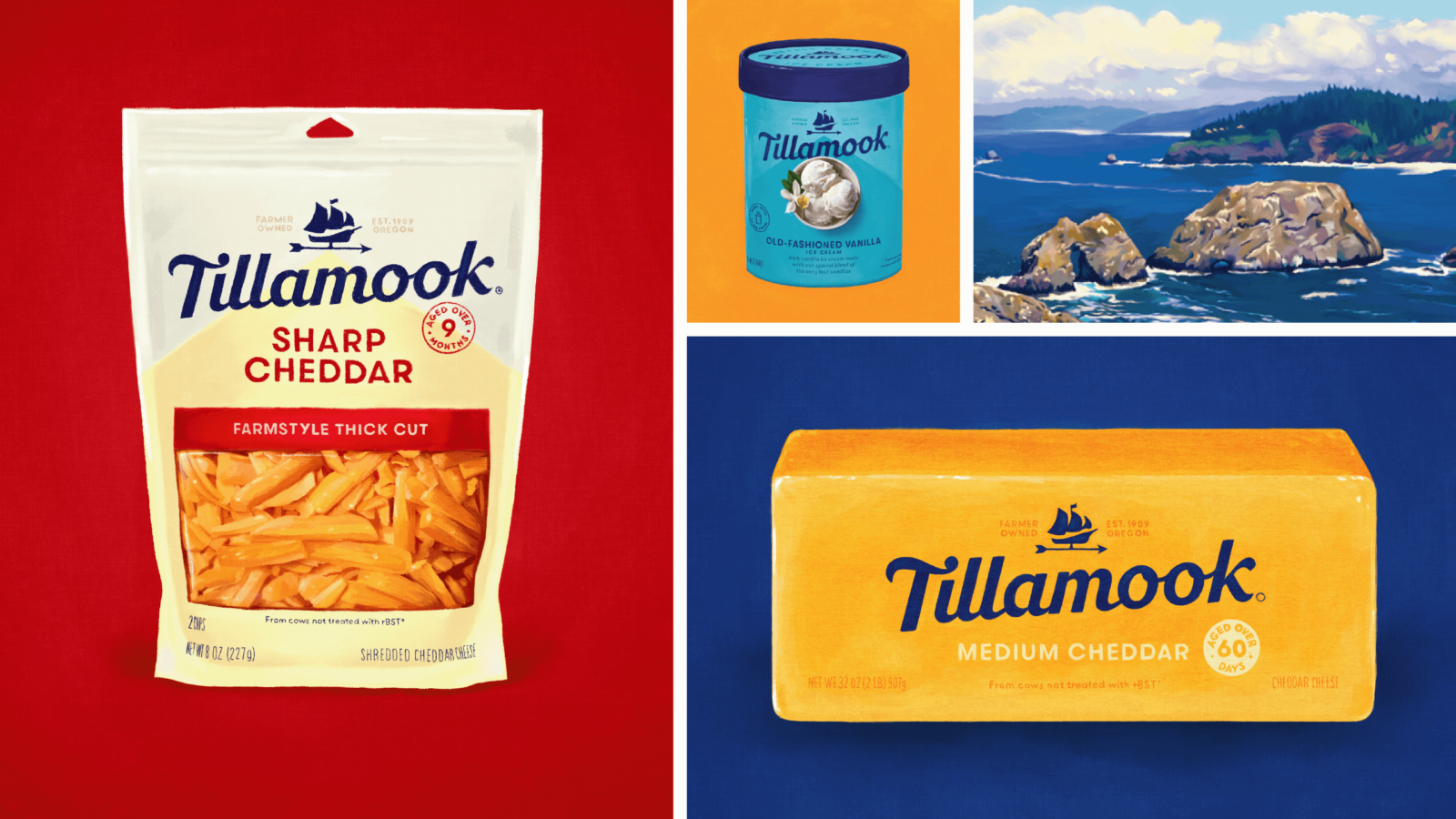 Previous Project
Hillsboro Aviation
View
Next Project
BRIC Architecture
View