Scratch & Peck Feeds
Scratch & Peck sought a new identity to reflect their growth from a backyard feed shop to a leader in the industry.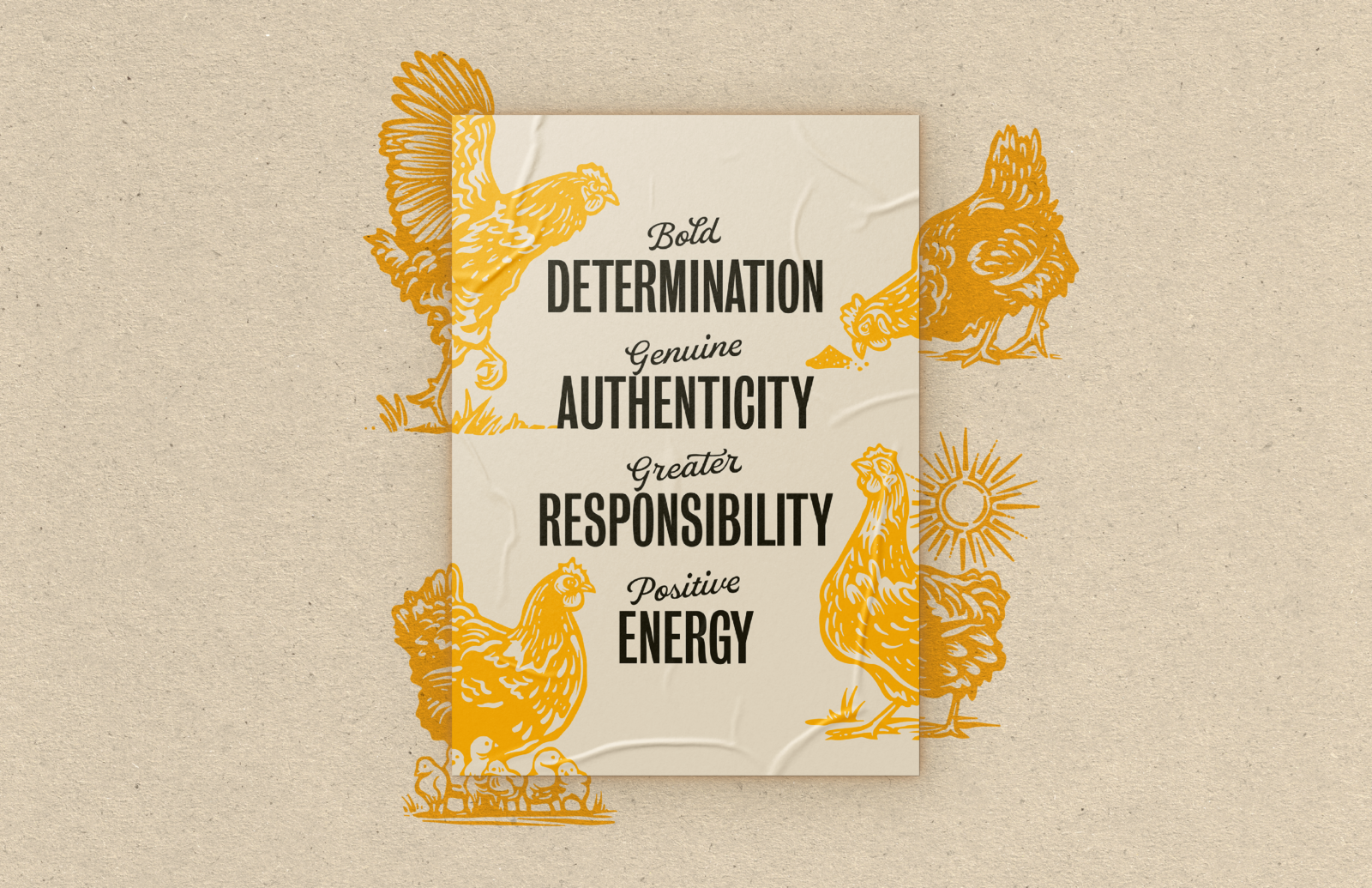 Core Brand Strategy
Using our Applied-Values approach, we worked with Scratch & Peck to build a brand foundation rooted in company values. From their values we created pillars that could be used to inform their design and communication strategies.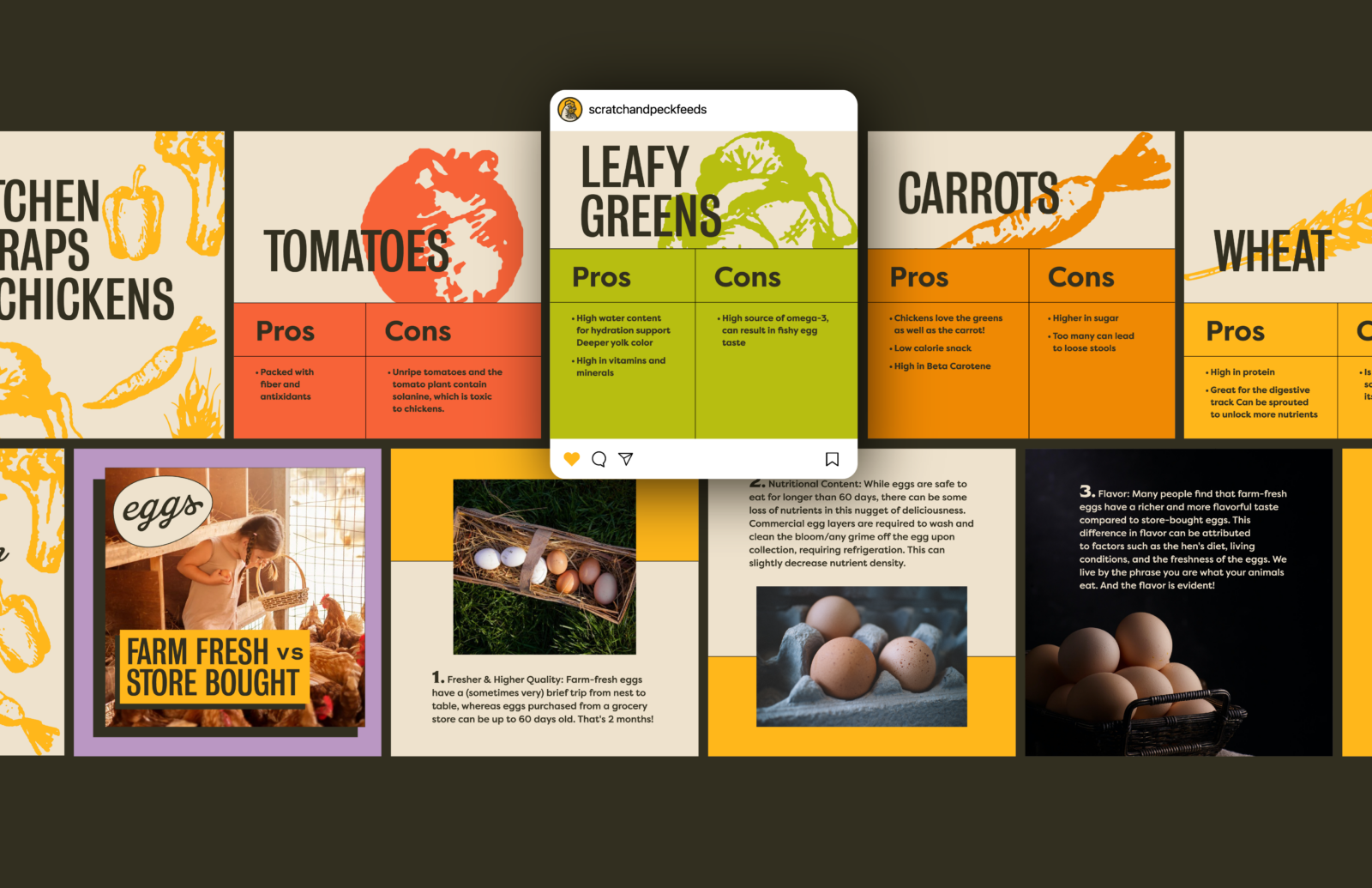 Voice & Tone
With their new branding in tow, Scratch & Peck wanted to ensure they could effectively leverage each brand touchpoint with a consistent voice. As part of the Voice & Tone process, we narrowed in on parameters for everything from B2B communication to pun use.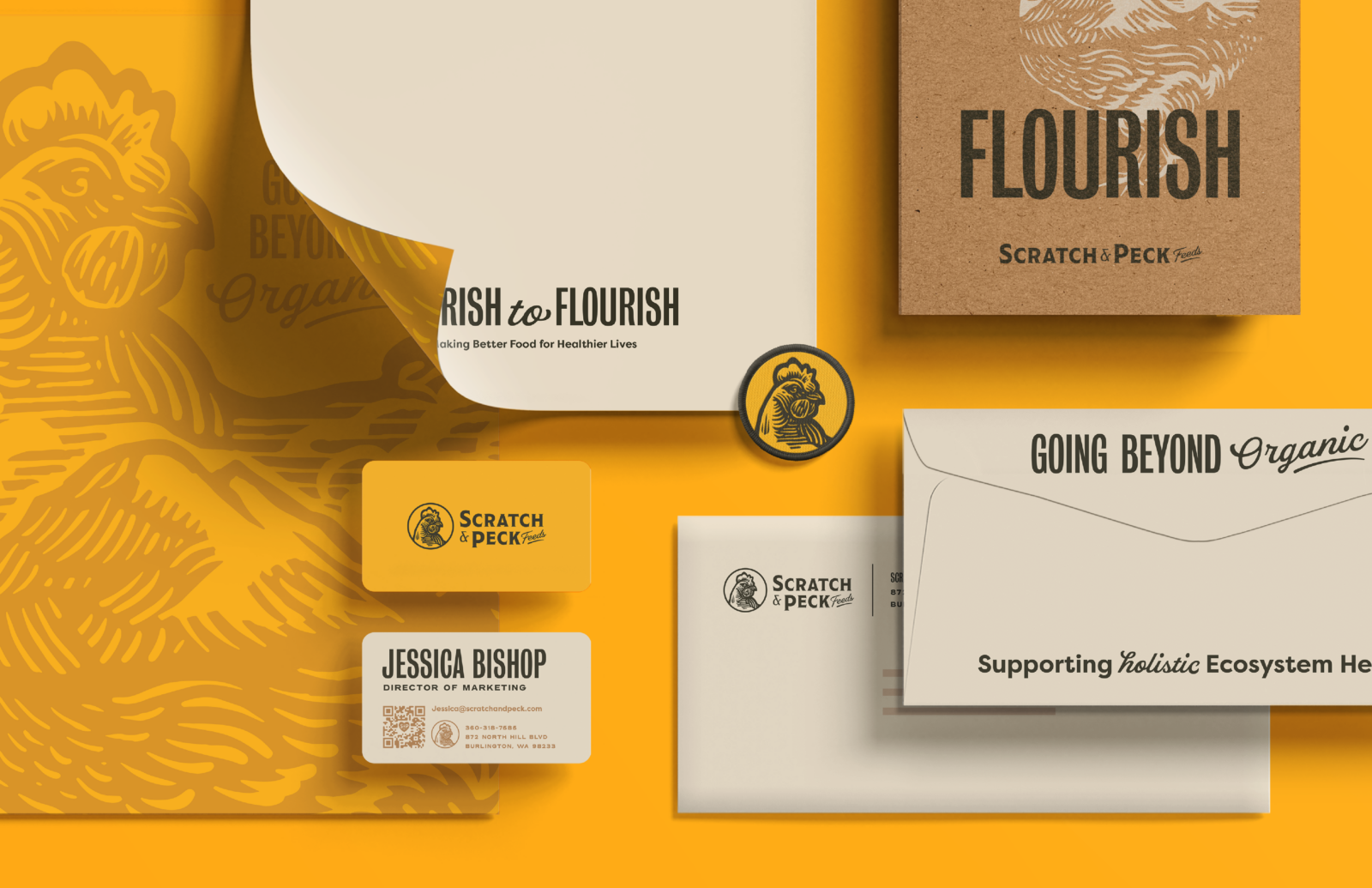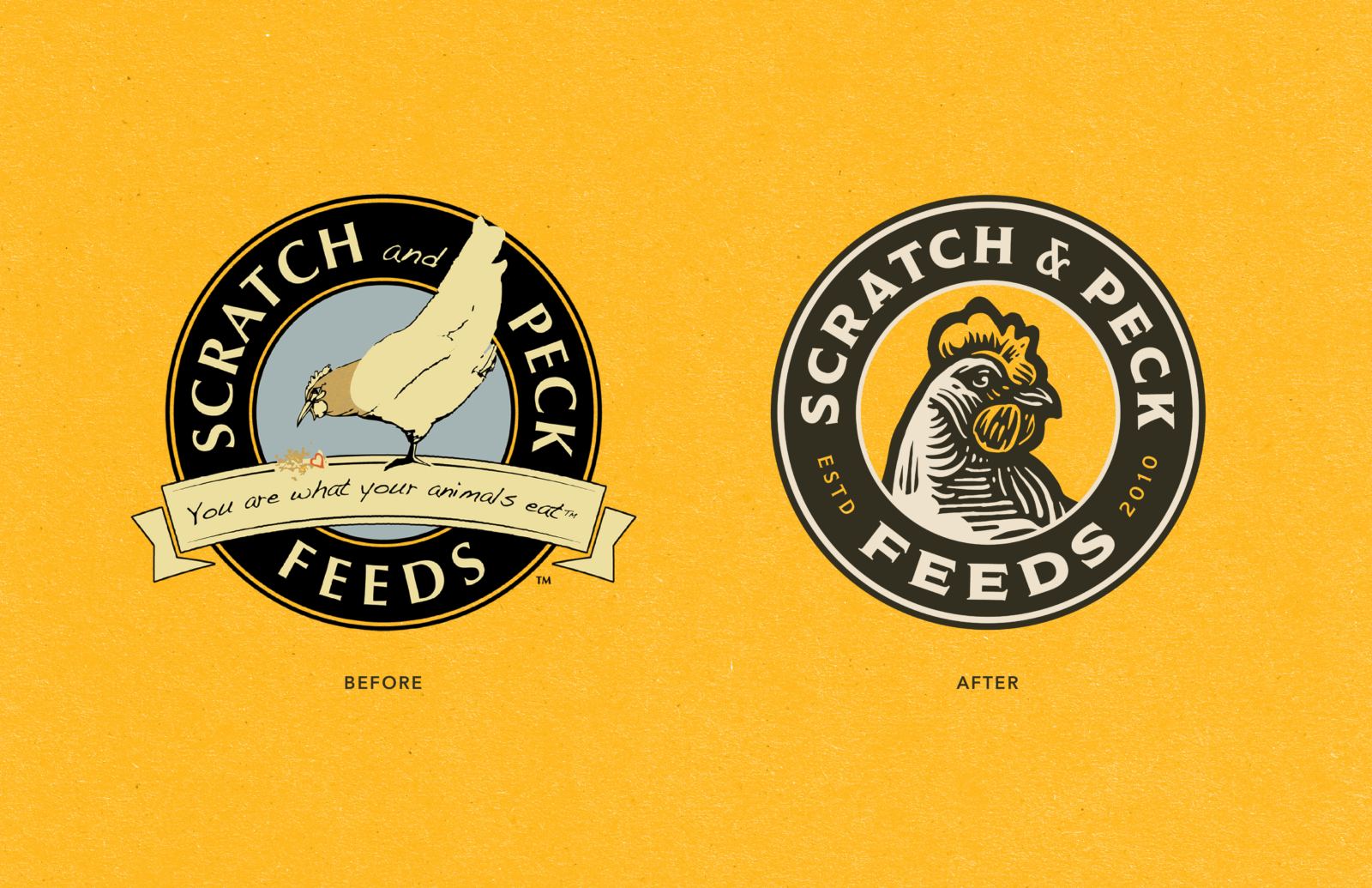 Logo
Going into the logo process, we sought to create a mark that could serve as a mascot for the Scratch & Peck team to adopt. We designed "Mona," the name given to the chicken, to honor the former logo and the way she was displayed on packaging. We retained the seal and visual elements, while updating the style to give it a woodcut, agrarian feel. The full-scale Mona incorporates Mt. Baker, the view from the Scratch & Peck headquarters in Burlington, WA.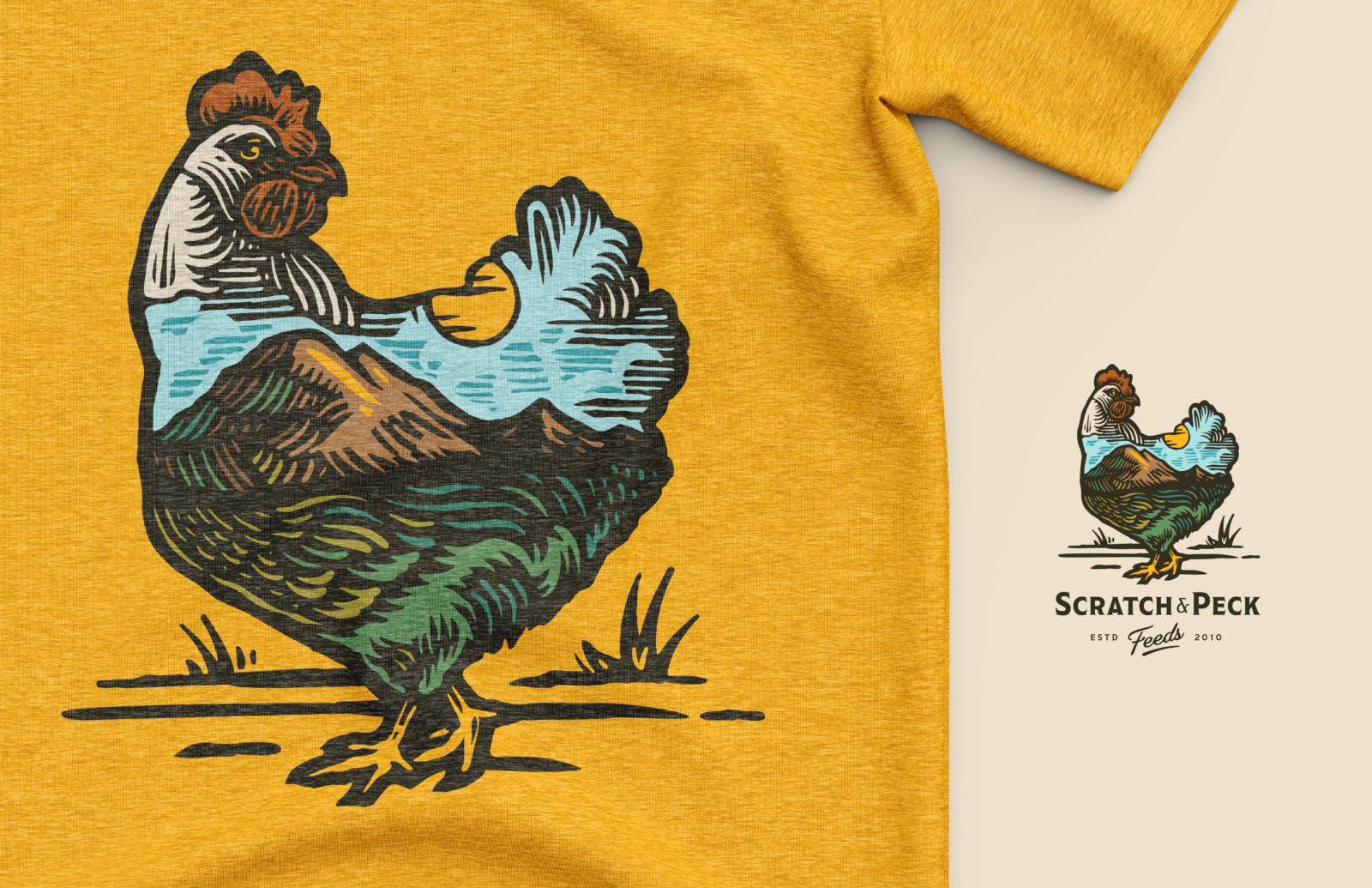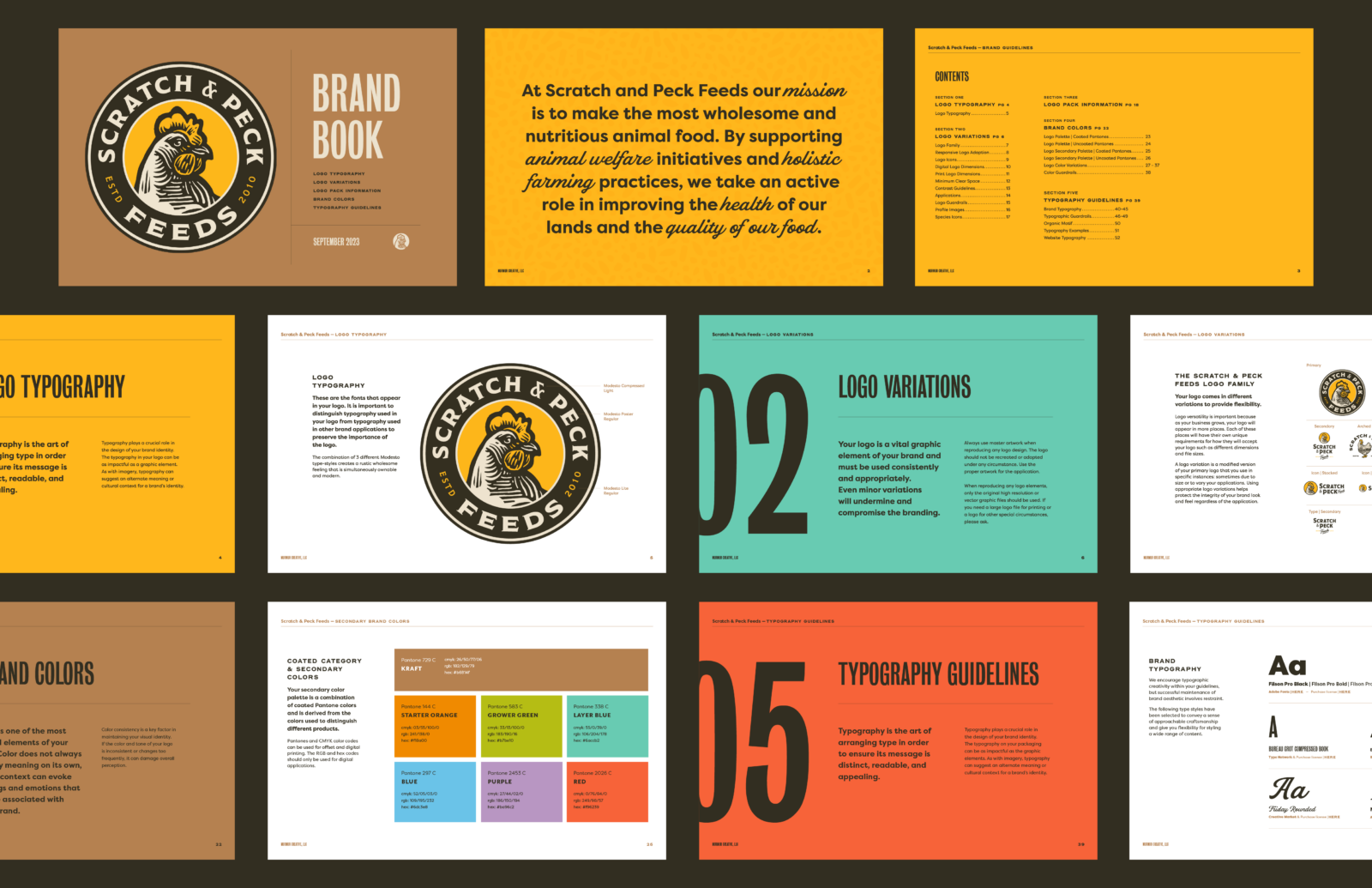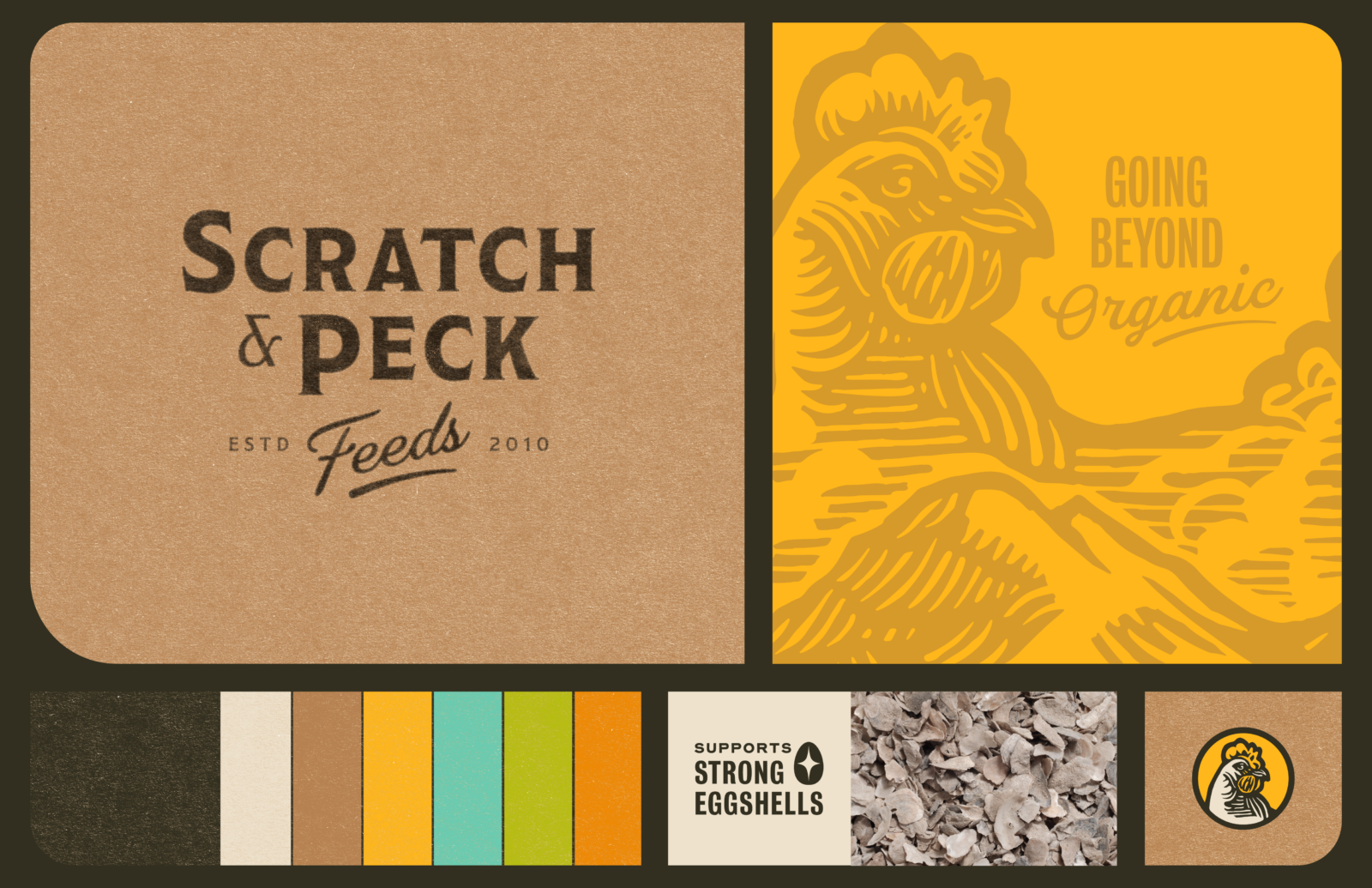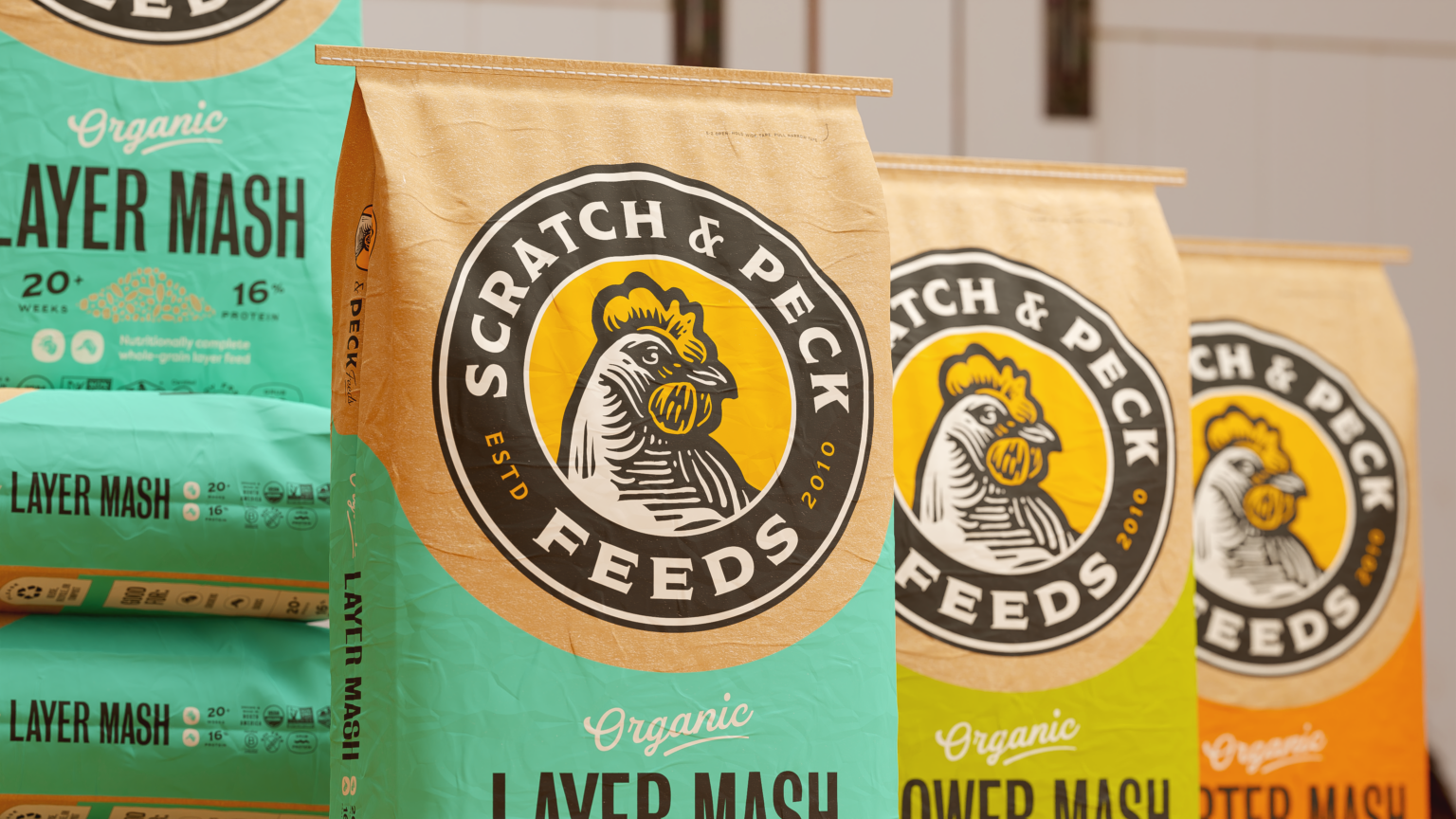 Packaging
In the past consumers had difficulty differentiating between Scratch & Peck products. We added hierarchy and organization to the new packaging, with a color system and illustrative symbols to help aid this issue. Kraft texture bags are a stand out on the shelf compared to other feed bags, so we leveraged this and included it as a prominent piece of the design. Overall we sought to make the packaging feel wholesome and reminiscent of a homestead.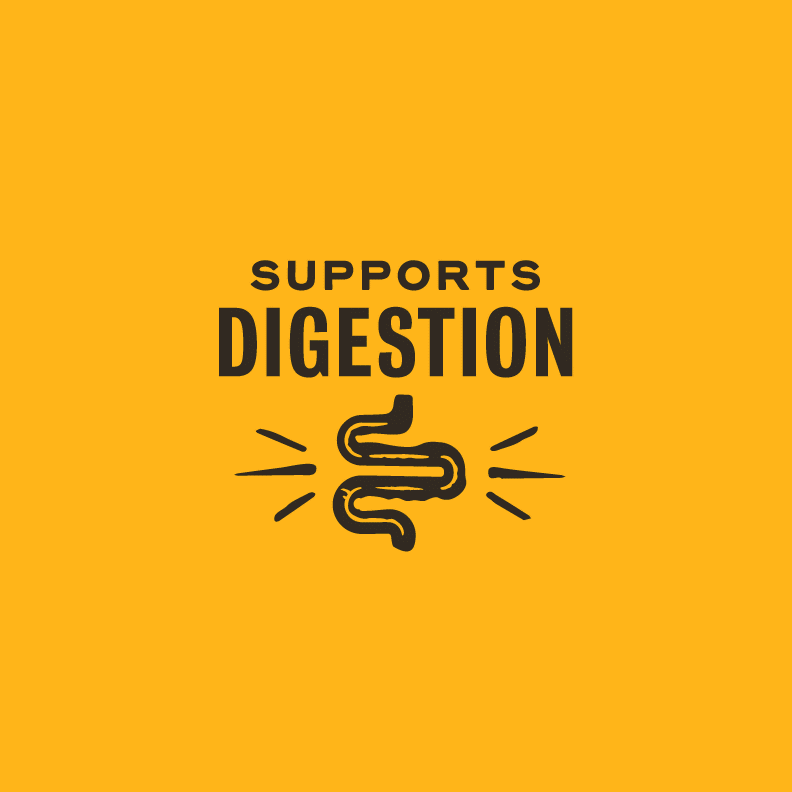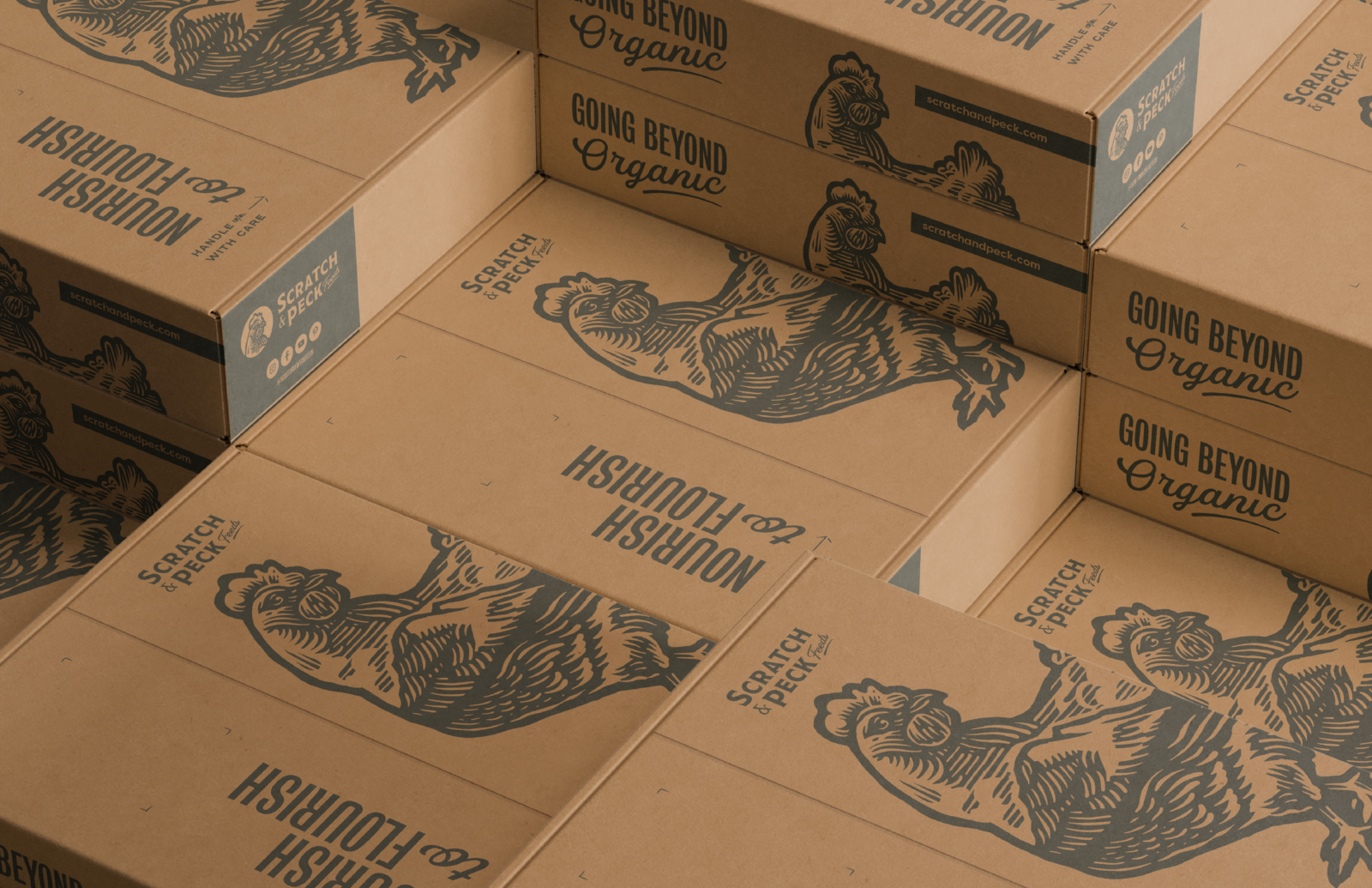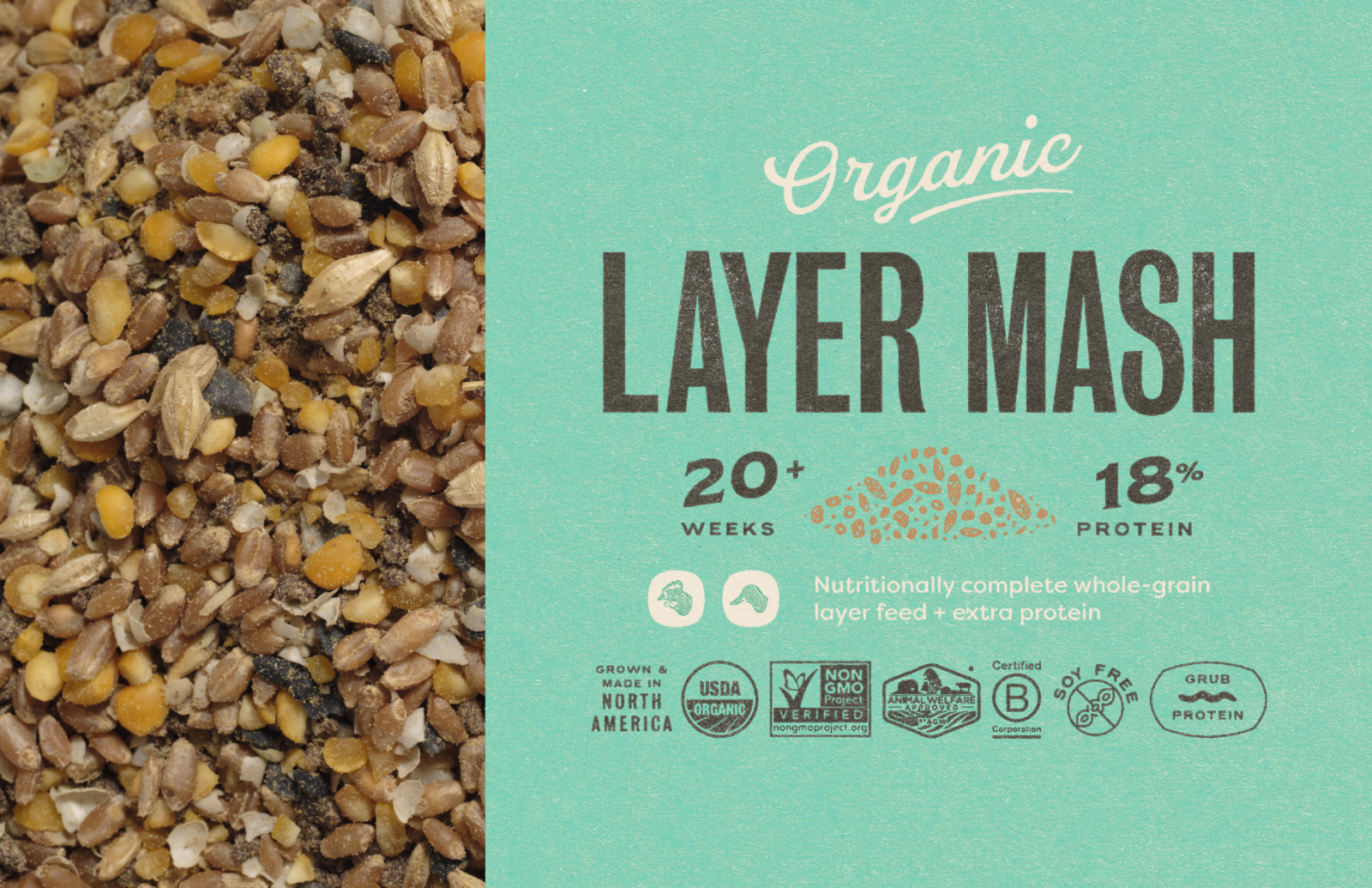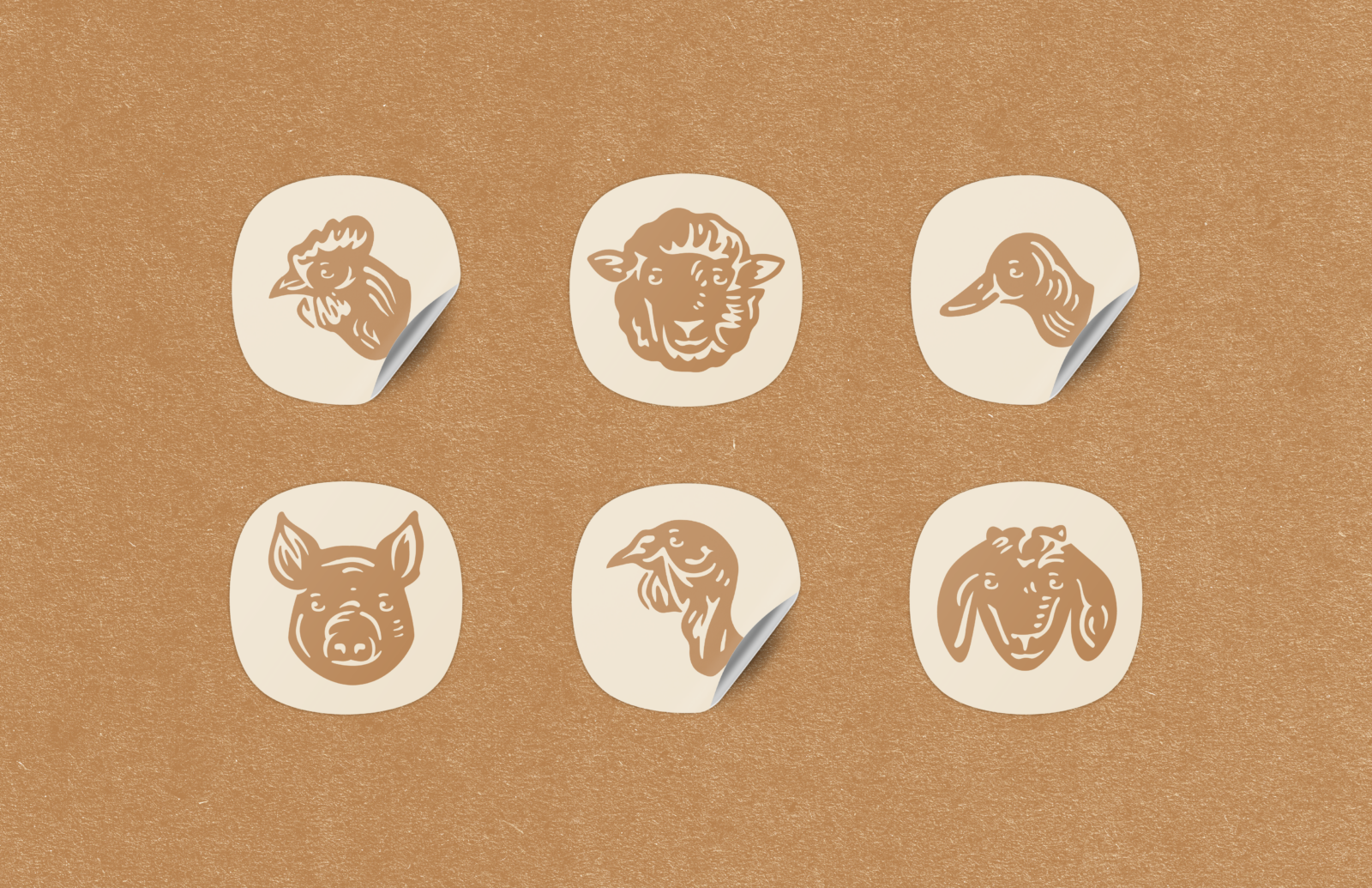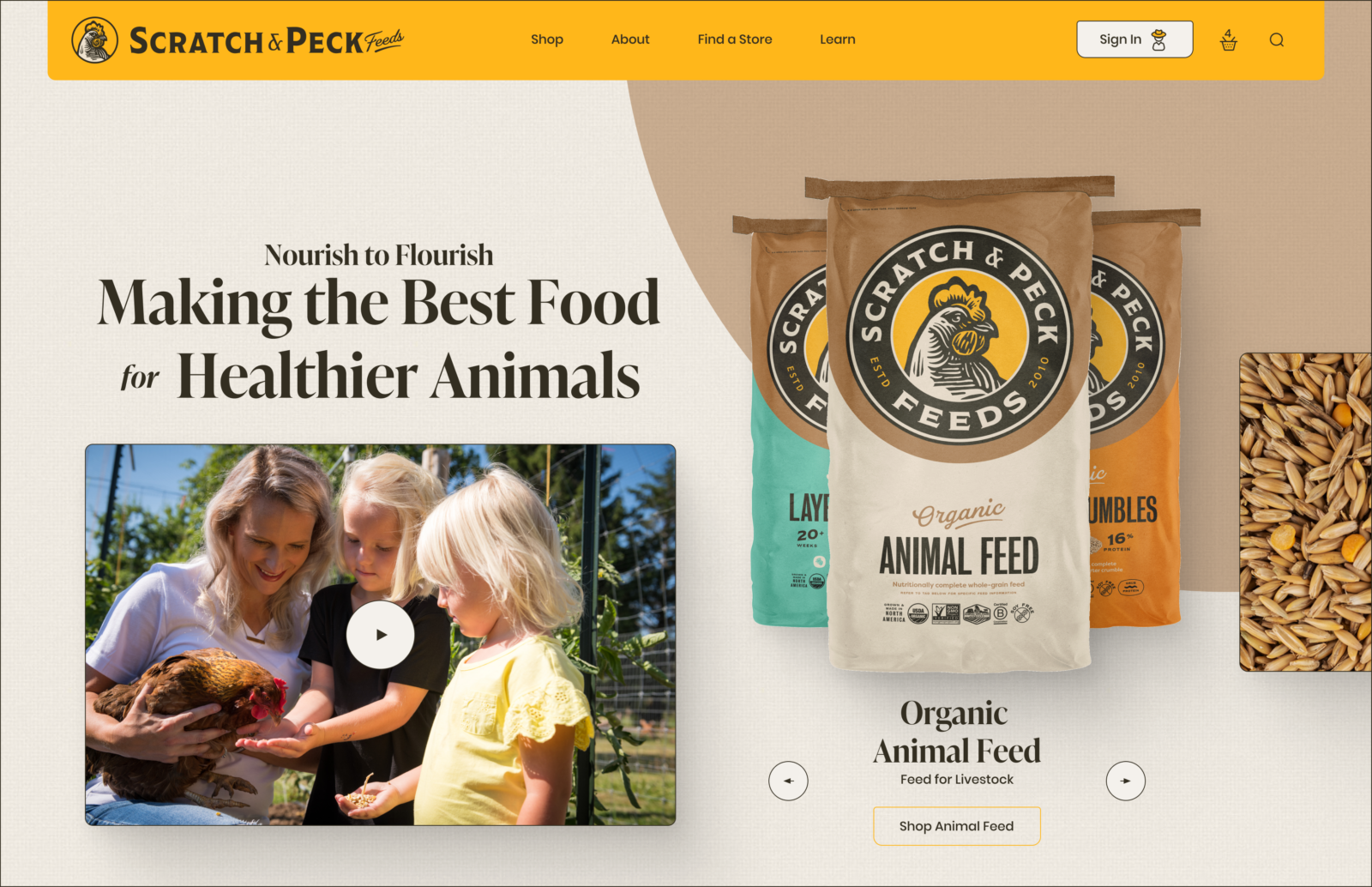 Website Strategy
Scratch and Peck already had a robust eCommerce system with tens of thousands of customer accounts. They offered wholesale services, subscriptions options, products bundles, an influencer program, and more. We worked with them closely to rethink core systems and integrations. We built a custom eCommerce system using WooCommerce that continued to service their existing customers, while adding new features and functionality.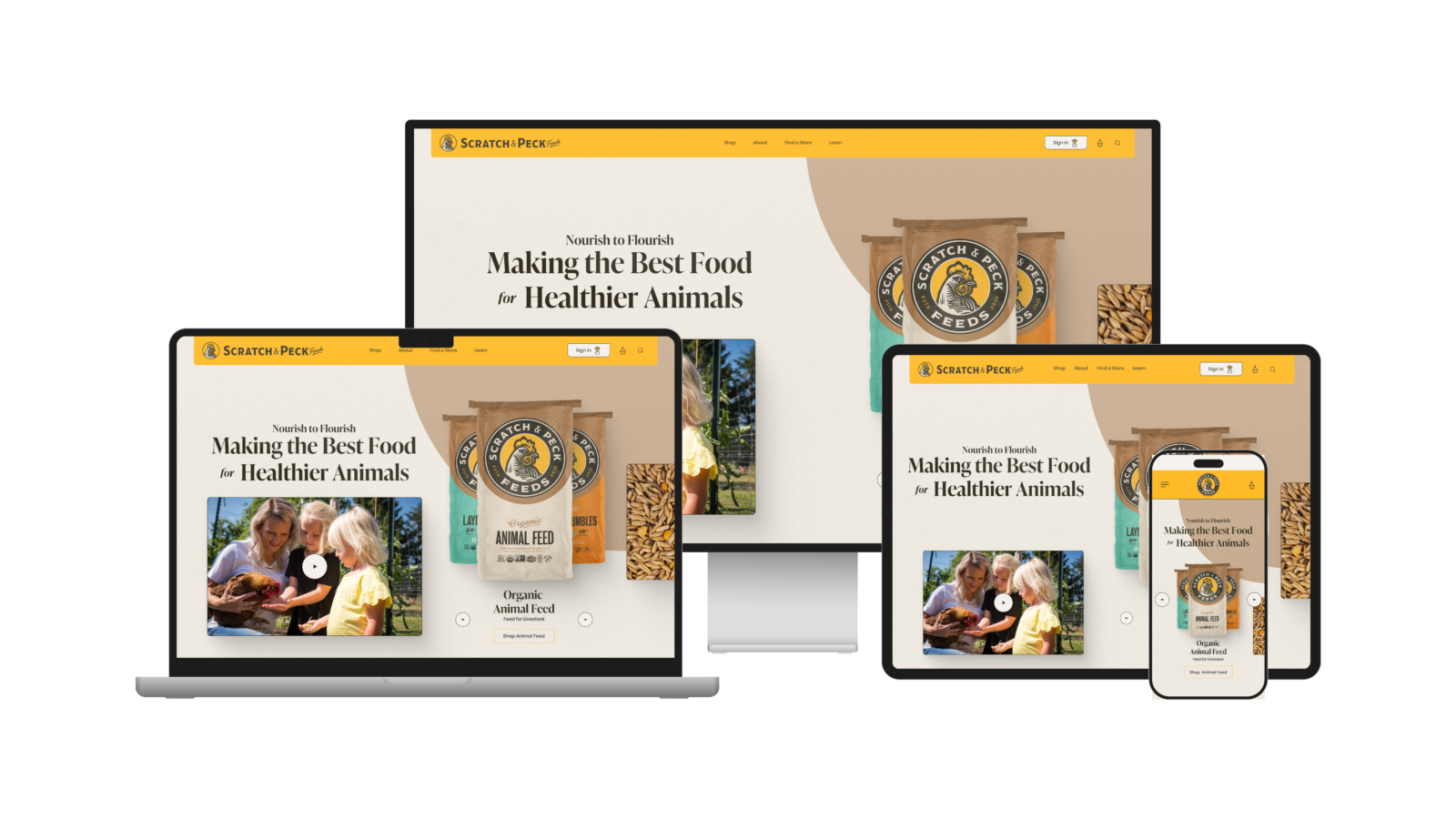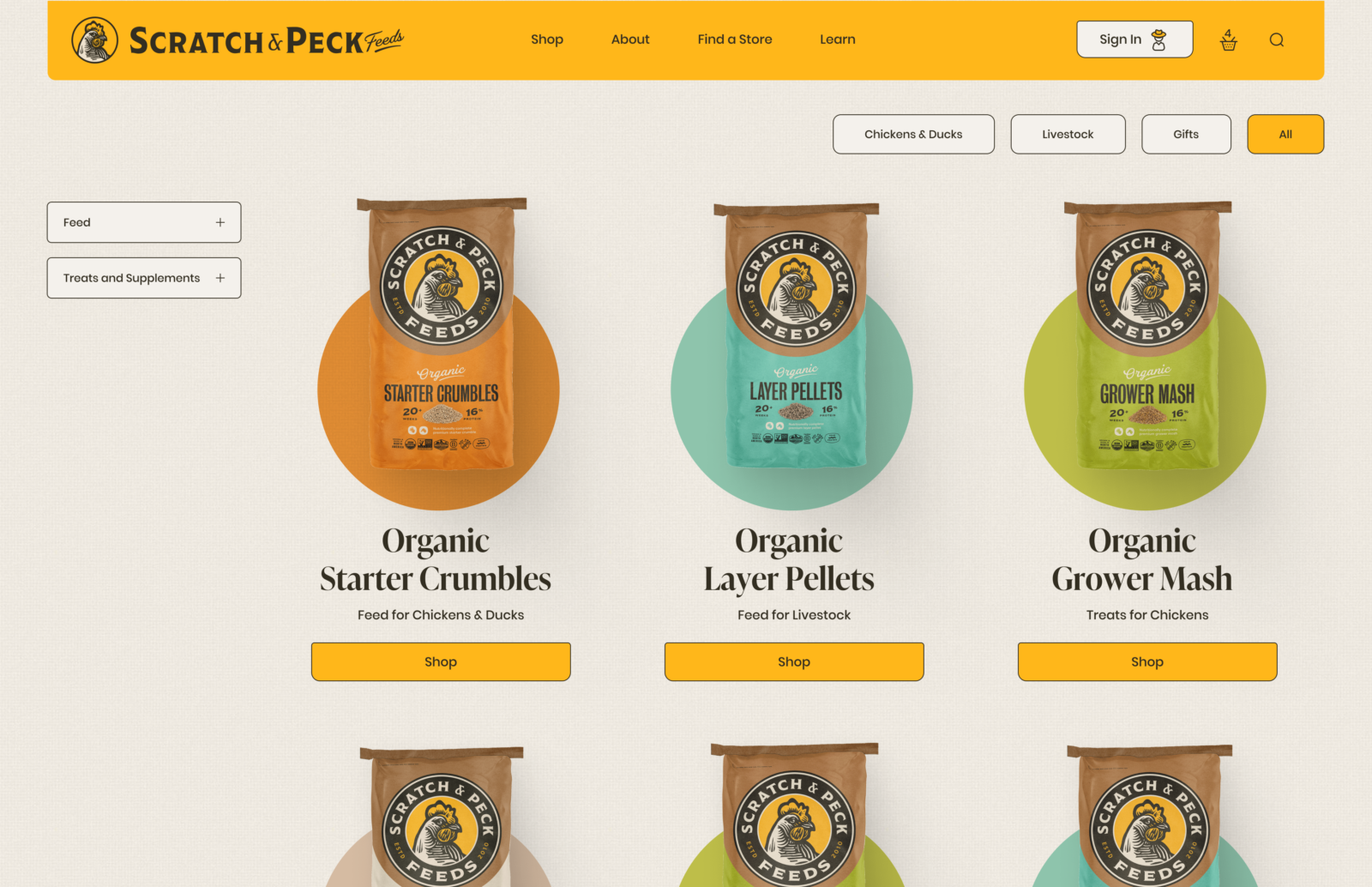 Website Design
We wanted to bring the lightheartedness and genuine joy of the Scratch & Peck brand into the web design through bright colors, fun animations, and user interactions. We harnessed their focus on their community and education by building an engaging Learn section that housed all their tips and tricks for animal husbandry. And we wove their branded sense of humor throughout the copy of the site.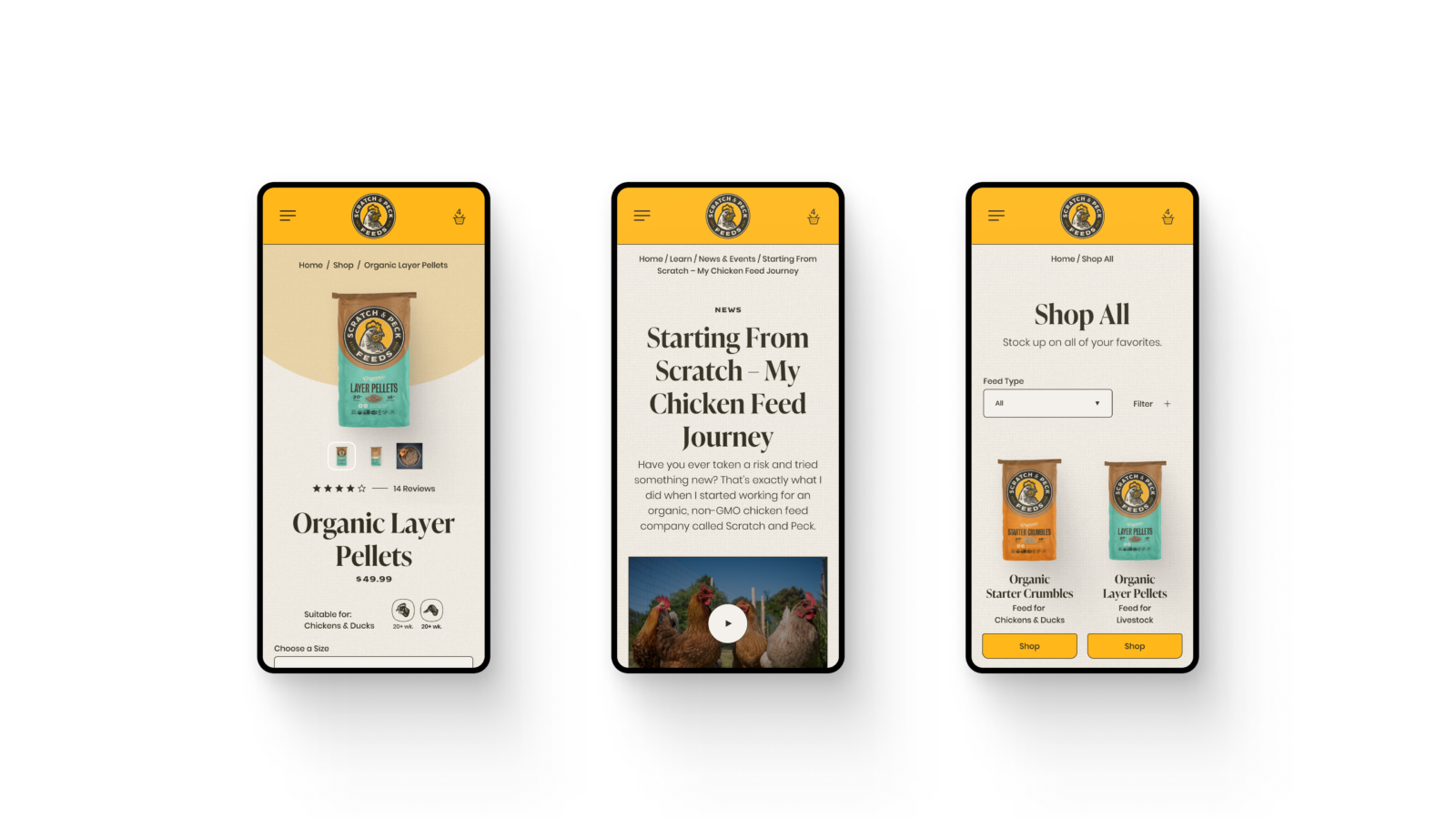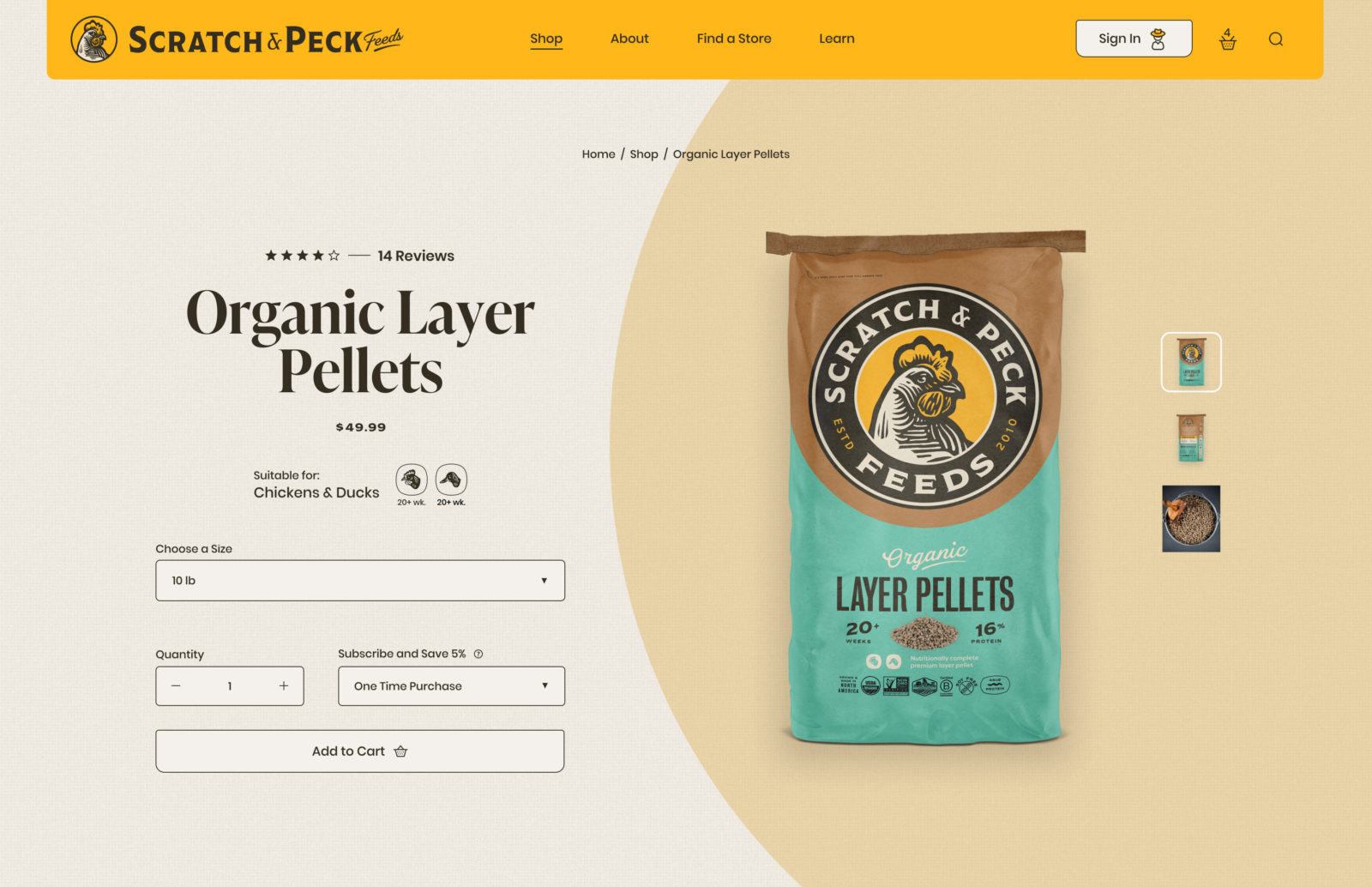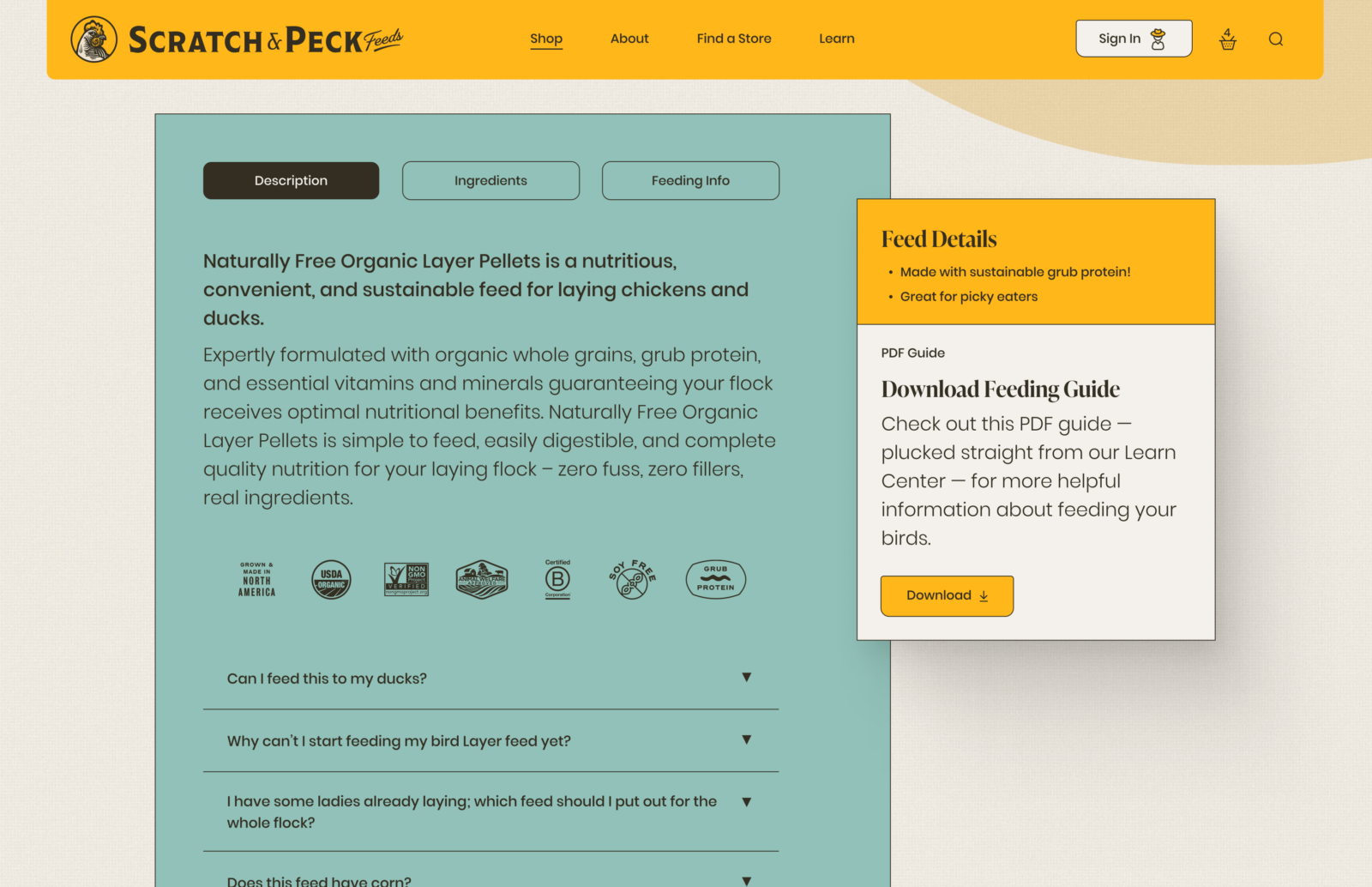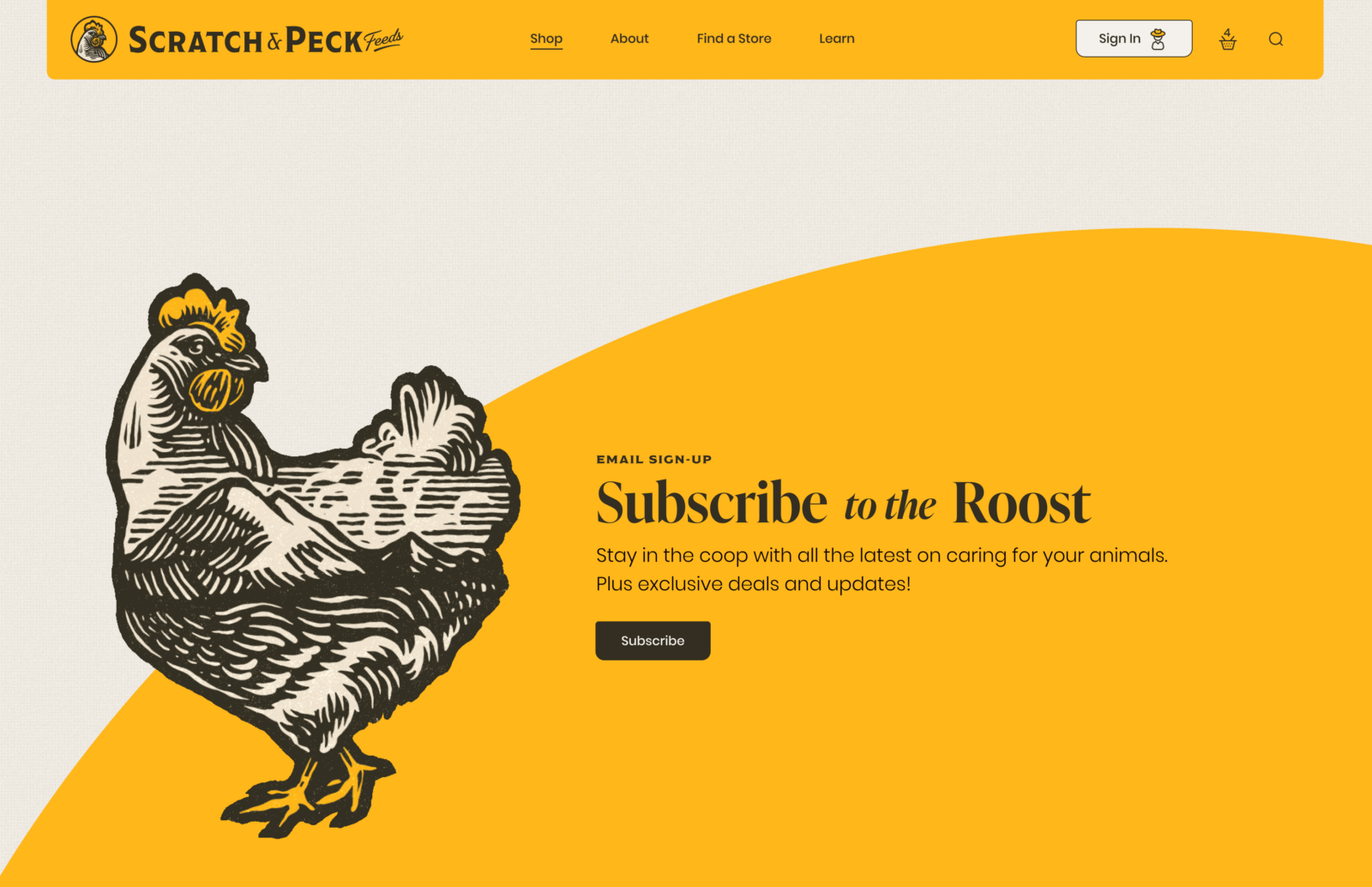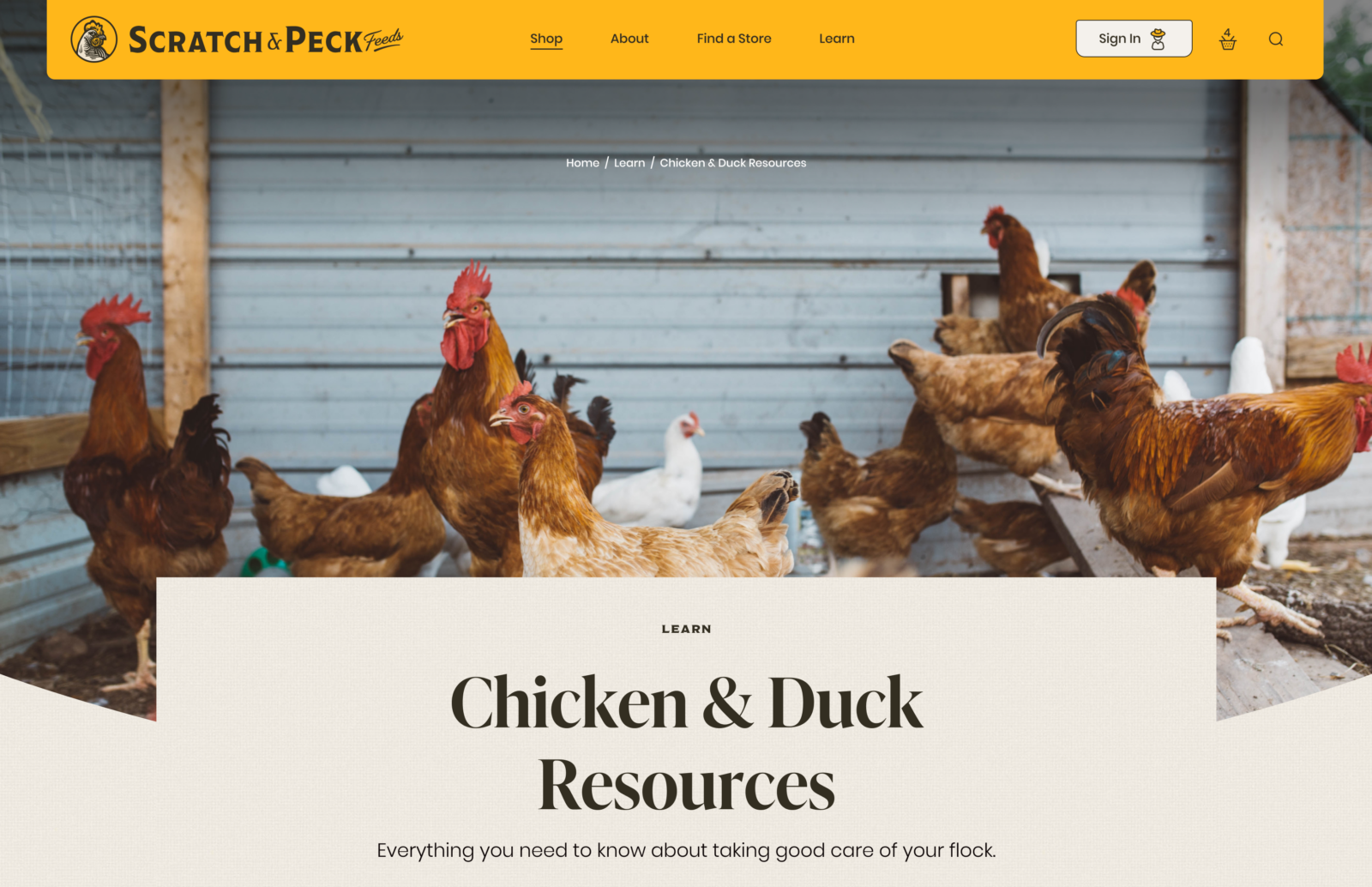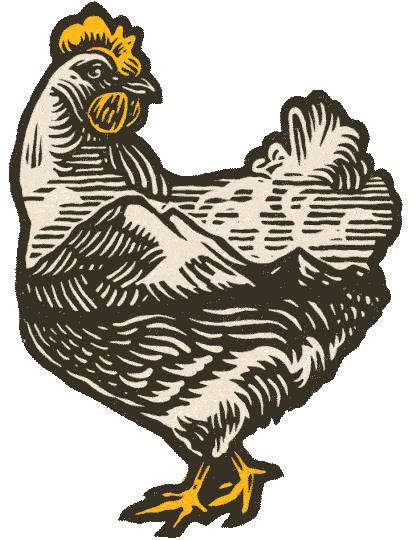 Previous Project
Woodlawn Coffee
View
Next Project
Florida Crystals
View